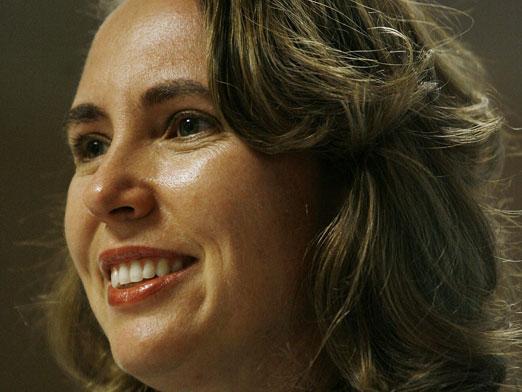 A PRAYER FOR HEALING

My heart goes out to the victims of this tragic mass shooting, their families, and everyone who has been affected by this.
The tragic mass shooting appears to have been a poorly planned 'rush' job to create a massive tragedy that would dominate the headlines for weeks by using a mind-controlled 'lone nut' assassin.
As I said in the first section, this appears to have been intended to distract the public from the massive, worldwide use of HAARP shields, which are causing birds and fish to die in mass numbers.
The HAARP shields appear to be defending against a positive ET campaign to eliminate the threat of a lethal and utterly fake alien invasion — by destroying a massive arsenal of classified military assets worldwide.
All of this is prelude to an open Disclosure of the reality of extraterrestrial human life — and a welcoming of Earth and its people into a truly Galactic family, which apparently has been planned to occur in December 2012.
There definitely could be a great deal of stunning new Disclosure developments prior to that time as well — if not an official announcement of some kind before the big Galactic Family Reunion.
In this section I will share stunning new Disclosure evidence that has been 'leaking' from the Indian government for years.
I will also reveal the UFO contact event that happened to a close family friend on New Year's Eve — which made this whole story far more personal for me.
OTHER POINTS TO CONSIDER

This tragic shooting occurred only two days after CNN announced that 5200 Defense Department employees had been caught downloading child pornography — and I showed you the video clip in the previous section.
In this case, the murderer left behind a wealth of obvious clues that he had been tampered with — including videos on his YouTube channel that obsessed on mind control. Drudge Report linked to an article on Prison Planet that made the case in the immediate aftermath of the event, altering millions of people to the truth of what is really going on here.
Even people who would never normally believe it is possible to create a mind-controlled assassin are rethinking their views in the wake of this tragedy. And don't forget that this was the second suspicious political death in a short time.
JOHN WHEELER III

On December 31st, 2010, the body of ex-Pentagon official John 'Jack' Wheeler III was found in a landfill. The body had been through great trauma — more than should have happened if it had just been transported in a garbage truck.
The official explanations of what might have happened were pathetic and ridiculous — take a look:
Pay attention to what is being denied in this next excerpt. Therein may lie the deeper truth.
But, Fleisher emphasized, the new evidence about Wheeler's disorientation suggests that he may not have been murdered at all. He noted that violent movement of the Dumpsters could have caused injuries to Wheeler or his corpse, which might appear consistent with murder.
MORE EVIDENCE OF IMMINENT DISCLOSURE

Given all the evidence we've been tracking for so long, I think it is very likely that Wheeler had turned on his former employers — the power brokers behind the military-industrial complex — and was getting ready to make an open Disclosure.
This exact type of story is being openly portrayed in NBC's hit television series "The Event". In one episode, the Vice President was hit by a car bomb and almost killed as he was about to tell the President who was behind the UFO cover-up.
Wheeler may very well have had direct knowledge of the use of HAARP-based shield technology that could be destroying the birds and fish around the world.
Giffords may have been targeted because her husband, a NASA astronaut, was preparing to come forward as well.
"THE EVENT" IS A VERY IMPORTANT PART OF THE STORY

Again, "The Event," a television show on NBC, depicts Obama as struggling for Disclosure — but meeting up with fierce opposition from shadowy insider power groups.
The first episode of "The Event" begins with Obama's character suffering an assassination attempt right as he's about to make the big Disclosure announcement to the world. The entire premise of the show is astonishingly similar to the REAL Disclosure I told you was being planned for 2009 — but was thwarted by no less than five different insider groups.
In a brief statement from the day of the shooting, Obama revealed that Gabrielle Giffords was a friend of his:
http://dyn.politico.com/members/forums/thread.cfm?catid=1&subcatid=1&threadid=4933076

Gabby Giffords was a friend of mine. She is not only an extraordinary public servant, but she is also somebody who is warm and caring. She is well liked by her colleagues and well liked by her constituents. Her husband, Mark Kelly, is a Navy captain and one of America's valiant astronauts.
This makes it all the more likely that Obama was being threatened by this shooting — "Don't do it or you will suffer the same fate she did. Like Kennedy, we will gun you down in broad daylight."
All of this is a further manifestation of what I have been calling China's October Surprise, and the fallout that has resulted.
The Old World Order is truly on its last legs. There is still palpable danger, but the momentum for change is now overwhelming — and inevitable.
UPDATE 1/18/11 — WIFE OF OBAMA'S AIDE MURDERED TWO DAYS AFTER SHOOTING

There is now even more proof that Obama is being seriously threatened — and in context it is obviously about Disclosure, which has always been the big issue going on behind the scenes.
If you haven't read the previous articles in our China's October Surprise series and heard the radio shows, I highly recommend them. Everything can be found in recent David's Blog entries on this site, divinecosmos.com.
CHINA'S OCTOBER SURPRISE, PART ONE: Disclosure and "The Event"

CHINA'S OCTOBER SURPRISE, PART TWO: Earth's Quarantine Has Lifted
CHINA'S OCTOBER SURPRISE, PART THREE: The Fight for Disclosure

CHINA'S OCTOBER SURPRISE, PART FOUR: Live Radio Show!
I also went into a lot of detail about this in the Disclosure audio stream with Richard Hoagland and Project Camelot.
WHAT WE KNOW

To briefly summarize what we know, it appears that in 1947, a high-powered radar technology was used to attack and destroy two extraterrestrial craft that were operating in our airspace.
At least one of the occupants survived after crash-landing in Roswell, New Mexico — and they were held in captivity and very badly treated by the US government.
The friends and families of these victims then contacted China and other countries, and created a long-term plan to defeat the Old World Order. At that time, these shadowy forces seemed to enjoy limitless power and almost complete secrecy.
As these ETs apparently have working time-travel technology, they could observe a particular moment in time, say in the year 2010 — and then modify those events by what they do in the past — say in 1947.
According to the Law of One series and other sources, these "probability vortexes" are not fixed, nor can you predict exactly when they will happen — but there are definitely windows that can be studied, in which certain events are likely to occur.
India is a major player in this drama as well — though their contacts did not begin until the 1970s, as I will now reveal.
INDIA DAILY: NEW EVIDENCE 'BRIC' WAS CONTACTED

The India Daily website has a section called 'Technology' that is loaded with incredible Disclosure information — just one article after another after another. I am frankly stunned that I am still the only one in UFOlogy who has ever even mentioned this.

Brazil, Russia, India and China — the BRIC alliance — have all been contacted independently and are working together with ET assistance. India appears to have leaked more of the specific details than any of the others on the India Daily website.
Don't fall prey to the obvious propaganda, from paid agents posing as normal people, who will inevitably try to convince you that India Daily is a "CIA front website" or other such nonsense.
My highest-ranking insiders have told me they are well aware of what is going on with India Daily, and the elites are very, very pissed off about it. That almost certainly means it's a good thing for everyone else.
The technical physics details being disclosed in these articles are absolutely stunning, because they fit perfectly with what I have independently discovered after 30 years of research.
In fact, I have just finished work on a whole section at the end of my new book The Source Field Investigations where I make these fantastic connections. It becomes the euphoric conclusion to 500 manuscript pages of stunning new breakthroughs.
I have waited an entire year to share this information, because it simply wasn't the right time before now. Here, I'm just going to give you a taste of what you will find in scores of different articles. I have bolded certain sections for emphasis.
EXCERPT ONE: ETS RETURN IN 2012

According to some, the human civilization has finally reached a level when the earth can officially become part of the Federation of the Universe.
They want an order and no panic among people. A slow but steady process is on to slowly make people of the world ready to see the representatives of the Federation of the Universe. The world can finally become an official member of the Federation.
The Federation represents all the 88 constellations of stars…
The map of the Universe and the charted positions of galaxies will be presented to the earth.
There is a genuine attempt being made to protect our civilization. The earth will be made ready to understand who we are, where is our origin and where is our future.
EXCERPT TWO: INDIA MUST DISCLOSE

The Indian spacecraft carrying 11 payloads (scientific instruments) weighs about 1,380 kg at the time of its launch.
The spacecraft is shaped like a cuboid with a solar panel projecting from one of its sides. The state-of-the-art sub-systems of the spacecraft facilitate safe and efficient functioning of its 11 payloads…
"To make Chandrayaan-1 escape from orbiting the earth and travel towards the moon, its Liquid Apogee Motor (LAM) is used. The liquid propellants needed for LAM, as well as the thrusters, are stored onboard the spacecraft.
The craft's dual gimbaled antenna is transmitting scientific data gathered by its 11 payloads to earth.
EXCERPT THREE: INDIA MAY MAKE A GREAT SACRIFICE TO TELL THE TRUTH

The secret UFO files inside Indian Space Research Organization – when will India reveal the existence of UFOs or become the member of the US Security Council?

The prime objective of the ISRO is to develop space technology and its application to various national tasks. ISRO has established two major space systems: INSAT for communication, television broadcasting and meteorological services, and Indian Remote Sensing Satellites (IRS) system for resources monitoring and management.
ISRO has developed two satellite launch vehicles, PSLV and GSLV, to place INSAT and IRS satellites in the required orbits.
If the mission goes as planned, ISRO would be the sixth space agency in the world, after the Soviet Union, NASA, Japan, European Space Agency and China, to have sent an unmanned mission to the Moon.
The young engineers in a cyber café in Bangalore revealed that some areas within ISRO are forbidden from entry.
But Indian political system is different from the rest of the world. Its democracy has evolved from the chaotic independence from the Bristish. As a result the political wind is most unpredictable.
Some are predicting that India's BJP party will win the next parliament election and create the surprise that will rock the world again. In its first term, in 1990s, BJP shocked the world with revealing India's nuclear capabilities.
BJP most likely will reveal the truth — and then fight for India's spot in the UNSC.
EXCERPT FOUR: CHINA'S INVOLVEMENT WITH INDIA — AND UFOS

More Indian Military personnel and local natives are coming forward in the Himalayas Tarai area (Indian side), and are reporting extremely unusual activities with many UFO sightings all around the day. Some Helicopter pilots are complaining about sophisticated jamming.
According some scientists from the Indian Geological Survey, UFOs and strange beings are visiting a specific 100 square kilometer area regularly for the last eighteen months.
Some UFO researchers say that beings from K-9 constellation will land on the earth and expose themselves finally in 2012.
Is this then the final preparation for a landing that even the Mayans predicted thousands of years back?
But at least one of them has come out and said it is definitely UFOs.
There is every indication that some landing base is being built under the hard rocks of the Himalayas. The area chosen is tough terrain — and is in the no man's land buffering between India and China.
Another interesting thing is also happening. Around this area, extremely increased Indian and Chinese army activities are being seen. It is so active that in any other times, one could have said that India and China were going to war at that spot.
Recently an artificial lake was created in China — very close to the Indian border. The lake threatened a massive flood on the Indian side. India and China both refused to inspect the area properly. Then all of a sudden, local Chine-Indian people report that the lake is no longer there.
Whatever residue of the lake is there, it is no longer a threat to Indian villages. What really happened? What caused an artificial lake of that size — and who took care of fixing it?
Chinese officials are perplexed at this happening. But India was never worried. Neither was China worried about the flood. Why?
People in that area are reporting that large and small UFOs are being seen all the time. The Chinese and Indian military is telling people that these are spy vehicles.
Why should spy vehicles appear all of a sudden? Why should Indian local people start seeing UFOs near the Himalayas all the time?
Why are these vehicles disappearing so fast?
EXCERPT FIVE: INDIA WAS DIRECTLY CONTACTED BY POSITIVE ETS

According to Subhra Jain, a freelance reporter in New Delhi, she bumped into a very senior Indian Military official in a nightclub in New Delhi. While talking, what she came to know will make the rest of the world sit up all night.
They want to let India know the laws and regulation of the multidimensional Universe.
India is planning an un-manned moon and later an unmanned Mars expedition. India's premier Space Research Organization (ISRO) has been told "dos and don'ts".
Almost in the same week, a Flight Commodore who just retired from the Indian Air Force was requested in Bangalore, India, to provide a little talk on any topic to his youngest son's classmates in the school environment.
Guess what he picked as the topic? Yes, you got it right – it was the underground landing base for UFO crafts in Ladakh.
Ladakh lies at altitudes ranging from about 9,000 feet (2750m) at Kargil to 25,170 feet (7,672m) at Saser Kangri in the Karakoram.
Thus, summer temperatures rarely exceed about 27 degrees Celsius in the shade, while in winter they may plummet to minus 20 degrees Celsius — even in Leh.
The Ladakh valley is heavily secured by the Indian Government. It is a sensitive area, and no one is allowed in these sensitive areas – neither from the Indian side nor from the Chinese side.
EXCERPT SIX: CHINA WAS ALSO CONTACTED — AND ALL MUST FOLLOW "THE RULES"

A secret common protocol exists that is honored by all the international space agencies. This became evident recently as China started implanting the manned lunar travel mission.
When asked, they are told that all the Space Agencies do that [i.e. they must follow 'The Rules',] and China cannot be an exception either.
If you track the use of nuclear powered traction in Space, you will understand what we are talking about.
Europeans never attach a lot of importance to sending humans anywhere. And the Indians and Chinese are dancing right now.
EXCERPT NINE: CHINA AND INDIA HAVE BEEN CONTACTED BY ETS FROM M15 STAR CLUSTER

We are visited and controlled by UFOs from the M15 Globular Star Cluster – the densest Black Hole driven "Core Cluster" – the capital of the Universe.
Some Astrophysicists are running back to the drawing table in recent days. They are busy looking at a Star Cluster called M15, observed years back by the Hubble Telescope.
This mosaic of the globular cluster M15 (the fifteenth object in the Messier catalog of star clusters and nebulae) contains over 30,000 stars.
The Hubble Space Telescope probed the core of M15, the most tightly packed cluster of stars in our galaxy, to look for evidence of either a massive black hole or another remarkable phenomenon: a "core collapse" driven by the intense gravitational pull of so many stars in such a small volume of space.
This Star Cluster is the densest part of the Universe. The same people are also talking about the fact that this so-called M15 Core Cluster is the Capital of the Universe. This is where the Federation of the Universe is.
[WILCOCK: Here it appears they are using the word "Universe" when "Galaxy" would be more appropriate.]
According to some Astrophysicists, this M15 Star Cluster is also the source of the largest density of Black Holes, and gateways to many other Universes. This is also the source of a huge concentration of dark matter.
No Government confirms the recent rumors — but none of the Governments have decided to deny such rumors either.
A STUNNING COLLECTION OF DATA

What you just read is only a small portion of the articles and information 'leaking' on India Daily in the Technology section. Most of the articles in this section are Disclosure-related, in fact.
India and China appear to have been contacted directly. Bases are being built in the Himalayas. And now the ETs have apparently made good on their promise to directly intervene in the threat of any attack against the planet on a widespread level.
Everything I told you about THE RULES and the 'Quarantine' in earlier sections is perfectly described in what you've just read — hence we are not allowed to leave the Earth's orbit with manned missions.
The ETs make THE RULES, and THE RULES have changed. UFOs have been carefully tracking the exact locations of anything that could harm life on Earth, and all the evidence suggests that they are now actively destroying all of it.
We may well get Disclosure before December 21, 2012 — but the India Daily papers make it absolutely clear that a formal, open announcement of the ET presence will occur at this time.
The references to a 'reincarnation' of the Earth are even more mysterious — but in my upcoming book, and in many other articles on this site, it makes a lot more sense. There are many other sources to draw from for context — some ancient, some modern.
I also find it fascinating that the first Project Camelot witness, Mr. X, also said he saw documents from the US secret government revealing that the ETs said they would introduce themselves in 2012 — and there was nothing the insiders could do about it.
THE NEW RADIO SHOW

Things are getting more and more interesting. For two unbroken hours last Sunday, I fielded a wide variety of questions on the Open Your Mind Ireland radio show.
You can download the MP3s and listen for yourself at the following link. My portion does not start until 40 minutes into the show, due to a time zone mix-up that made me miss the beginning:
http://www.oymireland.com/images/stories/videos/Podcasts/Show%20Twenty%20Seven%20-%20David%20Wilcock.mp3

This show has already gotten rave reviews and it should be well worth your time. We covered a lot more subjects than I usually ever get to in one show, and it was a wild ride.
I hope you enjoy it! Now on to the conclusion of our discussion in Part Three…