Friday 7/6/07
[Updated 7/9/07]
Now you can hear David's entire appearance on Law of Attraction Radio absolutely FREE! We covered a surprisingly large amount of material in one hour!
UPDATE MONDAY, JULY 9, 2007
We thank all of you for tuning in — as you can tell from Julie's response on the show, this experience was unlike any other guest they'd had on so far. We were flooded with emails and phone calls from all over the world!
By clicking on this link, you can go directly to a page where you can either stream the show or download it as a Windows Media file (26.2 MB) — all at no cost to you!
http://www.blogtalkradio.com/hostpage.aspx?host_id=3761
This is a new classic. Once the super-green drink kicked in, we were off and running through all sorts of different topics — 2012, consciousness science, hyperdimensional physics, synchronicity, et cetera — with the speed and brilliance you've come to love and respect!
We were delighted to have our first chance to speak about the Science of Peace series in detail on live radio, for about the first 5 minutes of the show. Julie's perspective, as breathlessly excited as it may seem, is actually a very common reaction! After hearing the show you can download your free MP3s from the series and see what you think!
Listen now to our kaleidoscopic, hour-long dance through the enchanted forest on live radio!
'LAW OF ATTRACTION' RADIO
Julie Johnson of www.lawofattractiontools.com will be hosting David on her program, Law of Attraction Radio, this Sunday at 5PM PST / 8PM EST.
This is a one-hour program and Julie will let us decide whether we want to take your calls or just run with the ball the full hour. It depends on the moment, but we will likely open up the phone lines toward the end.
Though we feel there is a fair degree of over-inflated speculation out there regarding the importance of July 17th as a cosmic event, it is nonetheless a date when many people will be meditating for world peace — and that fact alone adds significance to an otherwise 'normal' day. Real scientific evidence shows that human disruption and even earth changes can be reduced by such collective activities.
Some fans of the "Law of Attraction" have taken their beliefs to such an extreme that they believe praying for world peace is negative, because you are 'creating' a problem by acting like there IS one. This talk has been around for a long time — we remember people in the 90's saying "Well, I'm not creating the Earth Changes", as if that meant they would no longer occur.
We have already written a detailed four-part article series entitled "The Deeper Secret" in David's Blog, which reveals the intrinsic metaphysical problems with the material-centered focus given in the Secret film and auxiliary materials — and we recommend you reading this if you are not already aware of it.
In some ways "The Secret" has very cleverly deceived spiritual newbies into a service-to-self (negative) orientation, and it's important not to lose focus in these times, since so much is at stake.
THE BIG PICTURE
We will explode these various 'Law of Attraction' myths on Julie's show — like the idea that it is 'evil' to pray for world peace — and go into detail about the co-creative nature of the Cosmos.
Ultimately we are not 'individuals' at all — we are the energetic equivalent of 'cells' within a nested series of sentient forms of consciousness (i.e. the Earth, the Sun, the Galaxy), who are in turn mere projections of a Oneness that created all matter, energy, time and space as we know it.
We apologize for not having time at the moment to write more detailed material on this site, but we do highly recommend you sign up on the discussion forum and check it out. The quality and quantity of posts has steadily, geometrically increased since we did a complete Divine Cosmos site makeover, and we are very pleased with the results.
In the meantime, the bevy of radio show offers we've had coming in have satisfied the equivalent of the podcast we were intending to start.
It's not clear when our schedule is going to free up enough to write long articles again, but we encourage you to stick around because these are rapidly changing times! The political changes we have foreseen in the US government appear to have suddenly accelerated just since we reminded people of our prophecies on Coast to Coast AM with George Noory — so there may be more to say on that issue fairly soon. We may even drop some of it during this radio show!
Tune in this Sunday at 5PM PST / 8PM EST and we'll go into detail about this new science – the Science of Peace! You've got to be in it live to get the highest energetic effect, and possibly get on the air to ask David a question about this breathtaking new material that is really changing people's lives!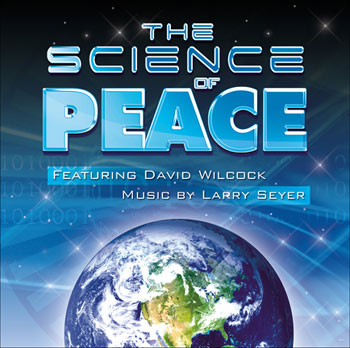 We hardly ever listen to our own music after it's all finished, but we're so pleased with the music-only version of The Science of Peace (which we just finished a few months back) that we have continued forward with listening to it. Everyone's comments agree — whatever we did, we did it right!
Even the crickets like it — we were playing it through our studio monitor speakers the other night and they all synchronized their chirping to one of the up-tempo songs!