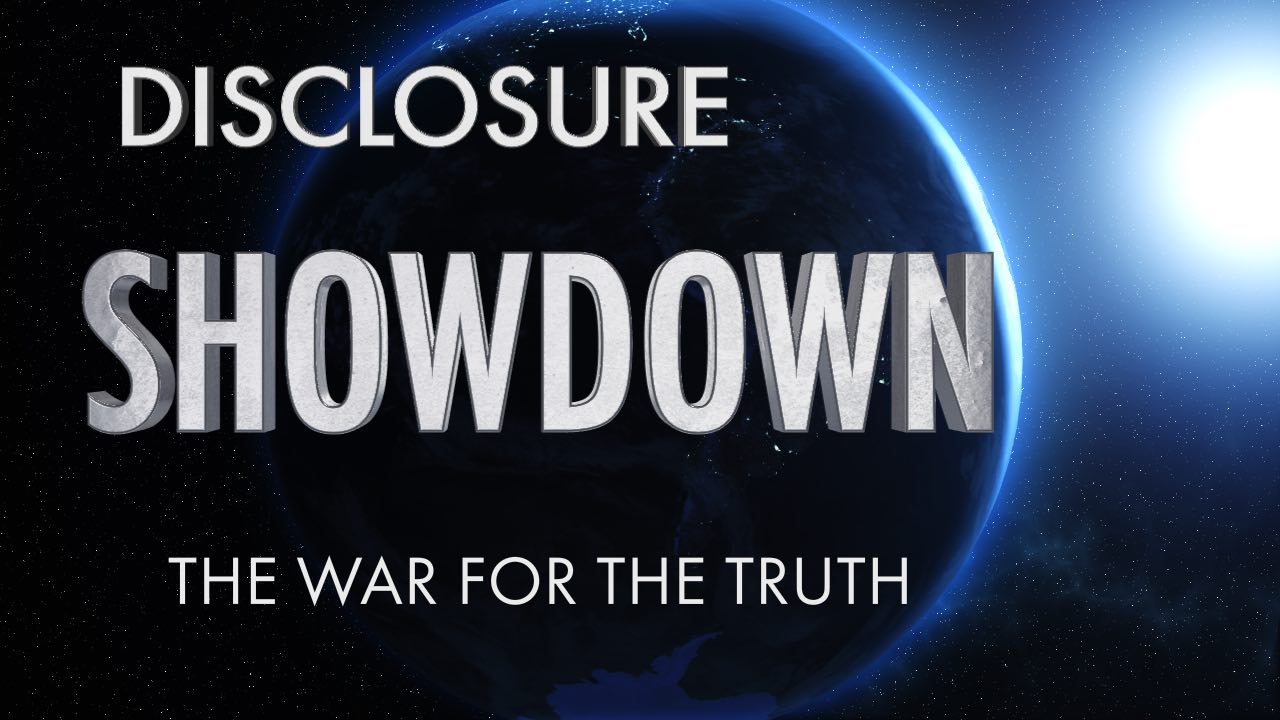 CLICK HERE FOR SECTION TWO: ISIS UNVEILED
DON'T FREAK OUT
It is highly recommended you read this from the beginning. It was all posted at one time, as a single investigation.
Russia's passenger airliner was shot down on October 31st. One of their top media coordinators died mysteriously in a DC hotel on November 6th.
Then, the very next day, the US does a missile test over Los Angeles that creates a huge light show. The missile was flown up the coast and then out towards Russia and China.
This brazen, massive event over a major population center could easily generate fear of a thermonuclear World War III.
THERE ARE GREATER FORCES AT WORK HERE
Our insiders have revealed that there are benevolent "angelic" ETs out there, and they will not allow a major nuke like this to be detonated on earth.
Countless acts of "Divine Intervention" have been taking place, particularly since 2010, making it utterly impossible for the Cabal to enact their ugliest plans.
This was recently highlighted in articles quoting revered NASA / Apollo astronaut and moonwalker Edgar Mitchell.
This is only one of countless dozens of Disclosure-related articles that have emerged in the past few years, preparing us for an "official" announcement: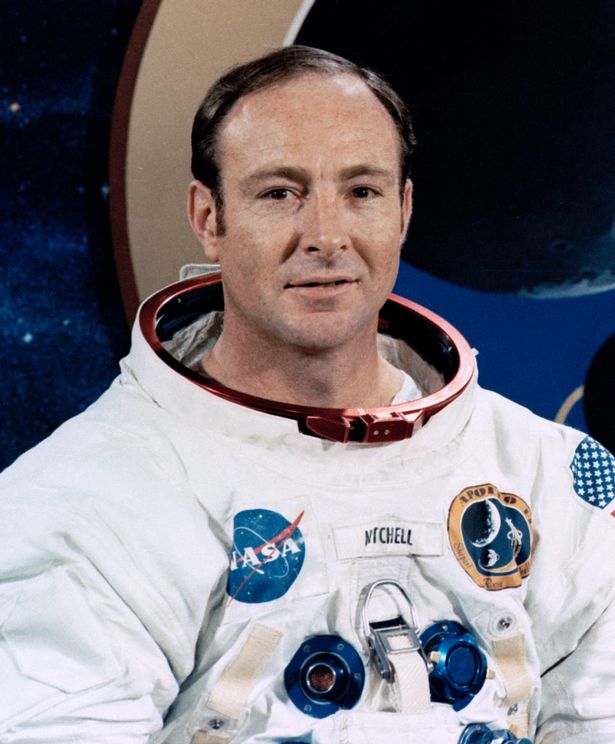 8/12: Edgar Mitchell Claims ETs Saved America From Nuclear War
Aliens came to Earth to stop a nuclear war between America and Russia, according the bizarre claim of a former astronaut.
Edgar Mitchell, the sixth man to walk on the moon, says high-ranking military officials witnessed alien ships during weapons tests throughout the 1940s.
The UFOs, he says, were spotted hovering over the world's first nuclear weapons test which took place on July 16, 1945 in the desolate White Sands deserts of New Mexico.
The Nasa veteran has regularly spoken about his belief in aliens ever since he landed on the surface of the moon during the Apollo 14 mission in 1971.
'White Sands was a testing ground for atomic weapons — and that's what the extra-terrestrials were interested in,' the 84-year-old Texan told Mirror Online.
'They wanted to know about our military capabilities.
'My own experience talking to people [=insiders] has made it clear the ETs had been attempting to keep us from going to war and to help create peace on Earth.'
Dr Mitchell says stories from people who manned missile bases during the 20th Century back up his claims.
'Other officers from bases on the Pacific coast told me their [test] missiles were frequently shot down by alien spacecraft,' he said….
He claimed our technology is 'not nearly as sophisticated' as theirs and 'had they been hostile', he warned 'we would be been gone by now'.
RUSSIA'S RETALIATION
Russia is the home of the greatest chess masters and strategists in the world. Move, counter-move. Point, counter-point.
They lose a plane, they lose one of their top media coordinators, and then a nuclear missile is test-fired in their direction — all in just over a week.
Russia massively bombarded 448 ISIS facilities almost immediately after the Halloween airliner attack, Lesin's "heart attack" on November 6th, and the missile test on the 7th.
448 bases might not sound like much, but this was the vast majority of the infrastructure of ISIS, as we will see.
These three days of intense bombing were publicized on November 9th — and were extremely devastating:
11/9: Russian Air Force Destroys 448 Terrorist Facilities in Syria Over 3 Days
The Russian Air Force in Syria has made 137 sorties over last three days, hitting 448 infrastructure facilities belonging to Islamic State and other terrorists groups in the country, Russia's Defense Ministry said.
"Over the last three days, Russian jets made 137 sorties in the Syrian Arab Republic and destroyed 448 facilities of terrorist infrastructure in the provinces of Aleppo, Damascus, Idlib, Latakia, Raqqa, Hama and Homs," Igor Konashenkov, spokesman for the Defense Ministry, was cited as saying by Tass.
Remember that number: 448 different facilities critical to the ISIS infrastructure were destroyed.
This has produced much greater results than the media has been reporting, up until recently. More on that in a second.
CUTTING OFF THE OIL SUPPLY
If you have studied World War II, then you understand how absolutely crucial the oil supply is to any war effort. Without oil and gas, you cannot run the machines.
The profits from the sale of oil and gas can also be of critical importance in providing revenue for food and supplies to an army as well — particularly in the Middle East.
This is precisely why Putin took out a massive convoy of ISIS oil trucks, which was announced on November 18th — just nine days after the destruction of the 448 facilities:
11/18: Russian Warplanes Destroy 500 Terrorist Oil Trucks in Syria, Destroying Main Source of Funding and Fuel
Around 500 fuel tanker vehicles transporting illegal oil from Syria to Iraq for processing have been destroyed by Russia's Air Forces, the General Staff said.
"In recent years, Islamic State (IS, formerly ISIS/ISIL) and other extremist groups have organized the operations of the so-called 'pipeline on wheels' on the territories they control," Russian General Staff spokesman Colonel General Andrey Kartapolov said.
Hundreds of thousands of tons of fuel have been delivered to Iraq for processing by trucks and the revenue generated from these illegal exports is one of the terrorists' main sources of funding, he said.
The spokesman displayed images showing convoys comprised of hundreds of vehicles transporting oil to back his assertion.
"In just the first few days, our aviation has destroyed 500 fuel tanker trucks, which greatly reduced illegal oil export capabilities of the militants and, accordingly, their income from oil smuggling," Kartapolov stressed.
The spokesman also said that the Russian military has begun developing proposals for joint military action with the French Navy against the terrorists in accordance with an order by President Vladimir Putin.
11/18: Daily Mail on Russian Bombardment of ISIS Oil Supplies
Last month it was revealed ISIS is still making more than £320million a year from oil, despite the US-led bombing campaign which was meant to break up the insurgency.
'This is where we must hit Daesh, in its lifeblood,' said French Defence Minister Jean-Yves Le Drian, using the Arabic acronym for the group.
Despite their diametrically opposed stances on Assad, France and Russia agreed to coordinate their military and security services to fight ISIS after the attacks in Paris and the downing of the Russian airliner.
The vast wealth generated by oil fields, power plants, extortion, taxes, and the pillaging of antiquities means ISIS is the most well-funded terrorist group in history, experts have warned.
THE US LEFT THESE OIL CONVOYS ALONE
Everett Stern's HSBC testimony strongly suggests the reason ISIS is so well-funded is that it is receiving hundreds of millions of dollars from Western banks.
It is also noteworthy to point out that the US conveniently overlooked these oil convoys for the preceding year, claiming they didn't want to kill innocent people:
11/19: US Conveniently Avoided Bombing ISIS Oil Convoys
Bloomberg suggests the Pentagon routinely declined to take out tanker trucks for fear of collateral damage.
"None of these guys are ISIS. We don't feel right vaporizing them, so we have been watching ISIS oil flowing around for a year," Michael Knights, an Iraq expert at the Washington Institute for Near East Policy told Bloomberg….
So sure, perhaps the US overestimated the effect its airstrikes were having on Islamic State's oil production capabilities, and perhaps The Pentagon was concerned with killing innocent truck drivers.
It could also be that, as Sergei Lavrov suggested earlier this week, the US has until now intentionally avoided hitting ISIS where it hurts in order to keep them in the game and ensure they can still be effective at destabilizing Assad (the president of Syria.)
If you cut off the oil trade, they [ISIS] lose the ability to battle the regime.
TAKING CREDIT FOR OTHER PEOPLE'S WORK
In an even more surreal moment, PBS used Russian military footage of the destruction of ISIS oil tankers and claimed the US did it:
11/23: Epic Bombing Fail? PBS Uses Russian Footage To Depict US Airstrikes on ISIS Oil Fields
Apparently being unable to find any footage of the US Air Force strikes against Islamic State's oil infrastructure, PBS NewsHour spliced Russian Defense Ministry's video into their report – but it did not go unnoticed.
The PBS report last week used two objective control videos made by Russian drones while Sukhoi bombers based at Khmeimim airfield in Latakia bombed out an oil storage facility in Syria used by ISIS and a large camp of oil trucks.
While showing black-and-white military footage of burning trucks, the PBS voiceover says: "For the first time, the US is attacking oil delivery trucks."
The fact was first noticed by the Moon of Alabama website, which noted that any average viewer of the PBS report would assume that the black-and-white explosions of oil trucks and tanks are from US airstrikes filmed by US Air Force planes.
"We have destroyed 116 tanker trucks and reduced ISIS's ability to transport stolen oil," reported Col. Steve Warren, spokesman for the combined joint task force, on November 18, after 15 months of bombing ISIS. He noted it was the first US strike against ISIS tanker trucks in Syria.
"But unless we have US video of such strikes and not copies of Russian strike videos fraudulently passed off as US strikes, we will not know if those strikes happened at all," the Moon of Alabama said.
Last Wednesday, Russian General Staff spokesman Colonel General Andrey Kartapolov said: "In just the first few days, our aviation has destroyed 500 fuel tanker trucks, which greatly reduced illegal oil export capabilities of the militants and, accordingly, their income from oil smuggling."
THE DAMAGE HAS BEEN SEVERE
Thanks to these attacks, which have all but destroyed the oil supply as well as 448 critical infrastructure bases, ISIS is now left with only 34 bases in total.
As a result, it "looks like the end" for this terrorist group. All of this has happened very recently as of the time we are writing this article in late November.
ISIS again is accused of being "borne by the westerners" in this article from the Russian press:
11/22: "This Looks Like The End:" ISIS Left With Only 34 Bases After Russian Air Strikes
Syrian and Iraqi troops, supported by Russian air strikes in Syria, have continued to advance on Islamic State militants, leaving the jihadist group with just 34 bases in these two Arab countries, the Iranian news agency FARS quoted a media activist as saying.
"At present, ISIL only has 34 bases in Mosul, Raqqa, etc. which were many more in number," Mohammad Ali al-Hakim, Managing-Director of Iraq's al-Nakhil news agency, said.
According to him, the Islamic State may finally be destroyed in the foreseeable future.
"The end of the ISIL which has been borne by the westerners is close," he said.
ISIS FOUGHT BACK, WHILE ON THE BRINK OF DEFEAT, BY ATTACKING PARIS
Remember the dates. In three days, Russia destroyed 448 critical ISIS facilities and took out 500 oil tankers soon afterwards.
These attacks have brought ISIS, and the people funding and manipulating them, to the brink of defeat.
Russia's latest attacks have brought ISIS to the brink of defeat.
If they no longer have ISIS, they cannot make random and violent attacks against the Alliance anywhere in the world.
The near-complete decapitation of ISIS was announced on November 9th.
The Paris attacks occurred only four days later, on Friday the 13th — by ISIS.
These attacks have become the subject of tremendous scrutiny ever since.
YOU WILL PROBABLY BE HEARING THE TERM "FALSE FLAG ATTACK" MUCH MORE IN THE NEAR FUTURE
When an attack takes place and is blamed on a fake villain, such as a targeted country, it is called a "false flag" attack in military lingo.
This means the country that was accused of perpetrating the attack is a false distraction. That country — that "flag" — is not really responsible.
Angry villagers may hold up the "false flag," scream at it and burn it, not realizing that someone else perpetrated the attacks for a completely different reason.
The "flag" currently being blamed is the black-and-white ISIS design we keep seeing.
There are thousands of articles and videos already available deconstructing the Paris attacks as a massive "false flag" operation.
The reason we are summarizing data like this all at once is that single articles on single events do not have enough back-story to explain the "big picture."
ISIS ATTACKS PERPETRATED BY WHITE MILITARY AGENTS WHO LOOK LIKE WEIGHTLIFTERS
Let's be clear — there certainly are real Muslims in ISIS, not just a bunch of paid white mercenary guys.
However, if you do your homework, you will find that white military-looking assassins appeared at the scene of the Paris shootings as well.
The Cabal apparently wanted to punish France for cooperating with the Alliance in bringing down the Federal Reserve, which we will discuss as we go on.
This attack hurt France in a major way, hitting their most beloved city. It also punished Russia for decapitating ISIS by attacking one of Russia's allies.
ISIS is now on a very rapid decline, but there was still enough left of it to produce a convincing "false flag" operation like this.
In order to ensure the job would be done right the first time, the Cabal used their best people — who had many years of the best training money could buy:
11/14: Paris Shooters Were White, Muscular, Military and Expressionless
Two heavily armed ISIS gunmen pulled up in a black Mercedes-Benz and calmly slaughtered scores of ­innocent diners in a Paris bistro ­before driving away.
An eyewitness has told how 20 people were executed in a ­calculated attack on a busy restaurant in the heart of the French capital as they ate at tables on the pavement….
Mahoud Admo said: "The gunman showed no emotion at all as he began spraying bullets into the ­diners. He just kept reloading his machine gun and firing, without saying a thing….
Mr Admo, 26, who was staying at the Salvation Army hostel in Rue de Charonne opposite the Le Belle Equipe, told how gunmen executed patrons in a drive-by attack.
Trembling as he recalled how the massacre unfolded, he said: "I was just in my room and had the window open on to the street below.
"I could see lots people sat outside the bar eating dinner and enjoying a drink. The place was full of people just enjoying themselves.
"At about 9.30pm a new-looking black Mercedes pulled up outside with dark tinted windows at the back and the passenger and driver windows down.
I could clearly see the passenger's face as he was not ­wearing a hat or mask.
"As soon as the car stopped, he quietly opened the door and got out in front of the restaurant.
"That is when I saw he was ­holding a machine gun that was resting on his hip. I could not take in what I was witnessing.
"People outside spotted the shooter approaching with his gun and tried to run inside, but he shot them down in the doorway.
"Then people inside moved ­forward to see what was happening and he sprayed more bullets into them.
"I was trying to catch them on my camera phone, but the gunman saw the light on my mobile and I ducked down behind the wall as they fired at my hotel.
"The gunman calmly reloaded his weapon several times.
He then shot up at the windows in the street to make sure nobody was filming anything or taking photographs. It lasted over six minutes.
NOW CHECK THIS OUT
As our excerpt continues, we get to the critical moment where our eyewitness reveals what these emotionless attackers actually looked like.
The answer is shocking.
What would happen if the Western political machine started telling us that elite white mercenaries were working for ISIS?
This would raise all sorts of questions. Why would supposedly die-hard Islamic fundamentalists ever trust white special-ops troops?
It would be no different than an obvious "narc" walking up to a bunch of hippies, trying to sound cool and asking if he could "score" a bag of weed.
However, in this case the "narc" isn't interested in putting you in jail. He's going to call in a drone strike that will kill you and all of your friends.
Wouldn't ISIS have plenty of people willing to go and "kill the infidel" without risking their most serious operations in the hands of white foreigners?
THIS COULD TRIGGER A DOMINO EFFECT
With the witness testimony you are about to read in hand, the questions then become: Who are these white troops?
Who is paying them to kill innocent people having dinner in Paris? And why?
If the public started asking these questions, such as in a Snowden-type information leak, it could easily start a "domino effect" of disclosure.
The Mirror is a mainstream paper in the UK — and as we have seen, the UK press is well ahead of the US in leaking the truth:
11/14: Paris Shooters Were White, Muscular, Military and Expressionless
"He fired lots of bullets. He was white, clean shaven and had dark hair neatly trimmed. He was dressed all in black except for a red scarf.
"The shooter was aged about 35 and had an extremely muscular build, which you could tell from the size of his arms. He looked like a weightlifter.
"He was not wearing gloves and his face was expressionless as he walked towards the bar.
"The driver had opened his door shortly before the shooting began and stood up with his arm and a machine gun rested on the roof of the car. He stood there with his foot up in the door acting as a lookout.
"I would describe him as tall, with dark hair and also quite muscular.
"They looked like soldiers or mercenaries and carried the whole thing out like a military operation.
"It was clear that they were both very heavily armed and the gunman was carrying several magazines on him.
"They both then coolly sat back in the car and sped off in the direction of the Bataclan Theatre."
IT IS A COMBINATION OF BOTH WHITE MERCENARIES AND ARAB ATTACKERS
As we documented in Financial Tyranny, the Western media monopoly is controlled by the same mega-banks earning 80 percent of all the wealth in the world.
We have been manipulated into seeing the Paris shootings as being conducted by wild, screaming Arabs praising Allah as they commit jihad.
The idea of jacked-up white military dudes carrying out the Paris killings, with no visible sign of anger, pleasure or stress, is certainly not what we would expect.
Elite white mercenaries were used to carry out the Paris shootings. The Cabal used its best people to make sure the job was done right.
However, if ISIS is a Western-controlled proxy army, they may well use highly trained white mercenaries to ensure the job gets done right the first time.
This would be a far more violent and risky assignment than sending in a five-man team to make it look like someone committed suicide.
Arab "patsies" are then set up to take the blame, such as by blowing themselves up with suicide bombs at the crime scenes.
People with extreme religious beliefs are much easier to manipulate into committing suicide attacks against others they see as "devils."
If someone comes in as a strong and charismatic leader, tells them what they want to hear and offers them support to attack the "devils," they will gladly comply.
ISIS "JUST SO HAPPENS" TO BE USING HUNDREDS OF MILLIONS OF DOLLARS' WORTH OF AMERICAN WEAPONS
In case you are still not convinced that ISIS is a creature of the West, here is yet another critical piece of data you must consider.
When a fully-funded, massive military force suddenly appears out of nowhere, and "just so happens" to be using American weapons, we become suspicious.
It appears that the Cabal deliberately allowed ISIS to capture a host of top-quality American weapons from various supply depots in Iraq.
There may also have been certain places (cough)Benghazi(cough) where the weapons and ammunition were being directly provided to ISIS:
Oops! Looks like the US "accidentally" armed ISIS by allowing them to capture all the best military equipment.
6/4/15: US Shoots Itself In The Foot By Accidentally Arming ISIS
One of the earliest major setbacks in the war against ISIS came last June when the U.S.-backed Iraqi army was routed by Islamic militants in the northern Iraq city of Mosul.
Government forces retreated from the Islamic jihadists' assault. They left behind a trove of costly military hardware, including U.S.-made armored Humvees, trucks, rockets, machine guns and even a helicopter….
According to Reuters, the U.S.-made weaponry that fell into enemy hands including 2,300 Humvee armored vehicles, at least 40 M1A1 main battle tanks, 74,000 machine guns, and as many as 52 M198 howitzer mobile gun systems, plus small arms and ammunition.
Although al-Abadi and other Iraqi and U.S. officials haven't attached a dollar sign to the lost weaponry and vehicles, a back-of-the-envelope calculation of those losses might look something like this:
2,300 Humvee armored vehicles @ $70,000 per unit. Total: $161 million

40 M1A1 Abrams tanks @ $4.3 million per unit. Total: $172 million

52 M198 Howitzer mobile gun systems @ $527,337 per unit. Total: $27.4 million

74,000 Army machine guns @ $4,000 per unit. Total: $296 million
The grand total comes to $656.4 million, but experts say those losses represent just a portion of the many hundreds of millions of dollars' worth of U.S.-supplied military equipment that has fallen into ISIS's hands.
[This equipment] is being used against the U.S. and allied forces on the ground in Iraq and neighboring Syria.
STILL NOT CONVINCED?
ISIS found all these treasure chests of American weapons and ammunition just waiting to be used. That's the official story.
It's like a video game where you just jump around collecting gold coins everywhere you go. They're all just magically laid out, waiting for you to come along.
If you still want to believe that ISIS "just got lucky," and they were never intended to get these weapons, check this out.
The political watchdog Judicial Watch managed to declassify Pentagon documents revealing the US is secretly supporting al-Qaeda and ISIS-linked groups.
Uh-oh, this doesn't look good at all:
6/26: Declassified Documents Reveal US Support of Al-Quaeda and ISIS-Linked Rebel Groups
Declassified Pentagon documents recently obtained by political watchdog Judicial Watch revealed that the US has deliberately supported al-Qaeda and other radical groups in an attempt to destabilize Syria.
As noted by Insurge Intelligence writer Nafeez Ahmed, the US went forward with the policy despite admittedly knowing it would lead to the rise of ISIS and the fall of Iraq.
"According to the newly declassified US documents, the Pentagon foresaw the likely rise of the 'Islamic State' as a direct consequence of this strategy, and warned that it could destabilize Iraq," Ahmed wrote.
"Despite anticipating that Western, Gulf state and Turkish support for the 'Syrian opposition' — which included al-Qaeda in Iraq — could lead to the emergence of an 'Islamic State' in Iraq and Syria (ISIS), the document provides no indication of any decision to reverse the policy of support to the Syrian rebels."
Since the secret 2012 report was written, the Obama administration has continued its support of so-called "rebel" groups despite their admitted ties with ISIS.
Just last September, a commander with the Free Syrian Army (FSA), a group deemed "moderate" by the President, admitted to cooperating with multiple terrorist groups including ISIS.
CBS JOURNALIST COVERS DECLASSIFIED PENTAGON DOCUMENTS ON ISIS
In an astonishing act of bravery, CBS journalist Ben Swann did a news segment on these Pentagon document leaks, clearly showing the US supported ISIS.
11/19: Reality Check: Proof U.S. Government Wanted ISIS to Emerge in Syria
There is so much debate over how the U.S. and other nations will stop ISIS but can these leaders be trusted?
Ben Swann exposes secret DOD documents that prove the U.S. wanted ISIS to emerge in Syria.
The video is definitely worth watching, as it shows that the media stranglehold on the truth is finally starting to break down:
ISIS POPPED UP JUST IN TIME TO MAKE A WAR AGAINST SYRIA "LEGAL" BY U.N. STANDARDS
It is also very strange to note how ISIS just sprang up "out of nowhere" in the media on September 20th, 2013, armed to the teeth with top American weapons.
Thanks to brave whistleblowers like Everett Stern, we now know the mega-banks are financing groups like this all over the world.
ISIS popped up precisely when they were needed, with all the best US-made toys, in order to legalize the Cabal's latest war by UN legal standards.
Consider this comment posted on Monday, November 17th, 2015 in Benjamin Fulford's forum by "omgoo":
SEVERAL GROUPS WORKING TO EXPOSE THIS
Brave and heroic whistleblower sites like Veterans Today and Infowars have been exposing this scam for some time now — and so have we.
"Proxy war" is how the real powers behind the scenes have been manipulating political events to their advantage for hundreds, if not thousands of years.
The power elite always use someone else to do their dirty work.
If the mercenaries themselves don't know who they are really working for, they can't rat out their controllers even if they get captured and tortured.
However, with the communication and surveillance tech available to everyone in today's world, it is no longer possible to play these games in secret.
THE "ISIS" PRESS RELEASE CLAIMING RESPONSIBILITY FOR THE PARIS ATTACKS MAY HAVE BEEN WRITTEN BY THE CABAL
Even in mainstream media, there are ongoing clues that ISIS is just a front for something much bigger and more powerful, as we have just discussed.
Consider this Politico article from November 14th, discussing the mystery of the Paris shootings being blamed on ISIS and how it just doesn't add up.
The reason it smells fishy, in this case, is the group posing as ISIS did not take credit for these attacks in any "normal" way.
It's as if someone in the West wrote their own press release and designed it to look like their Arab patsies in ISIS had written it.
Politico noticed that this was sloppy work, and did not appear to have been written by real Muslims at all:
11/14: ISIS Mystery: Who's Calling the Shots?
This morning, Islamic State channels pushed out official statements praising the attacks. Many have read this message, which gloated and moralized and promised a torrent of future attacks, as a claim of credit…
But the statement gave no indication of having planned or funded the attack, and indeed the message contained no information other than what the authors could have learned from reading their doorstep copy of The Washington Post.
It did not give the martyrs their customary send-off to Paradise, with smiling photos showing hairy faces and index fingers extended to heaven, nor an interview, or even mention of a nom de guerre.
Moreover, the statement contained infelicities of style and spelling, as if it had been written and translated without the Islamic State's usual editorial punctiliousness….
One explanation for this hurried claim of credit or endorsement may be that there exists a third possibility, somewhere between "IS did it" and the increasingly far-fetched "IS didn't."
That possibility is something like "IS was surprised by what its supporters did — and maybe not altogether pleased."
ISIS COULDN'T HAVE SHOT DOWN THE RUSSIAN PLANE EITHER
The Paris mass shooting happened on Friday the 13th. The Russian airliner was downed on All Hallow's Eve, or what most call Halloween — October 31st.
Hmmmm. Is this also "just a coincidence?"
Both Friday the 13th and Halloween could be considered ritual holidays for groups that actively worship and practice what most people would call evil.
Now let's go back to the downed airliner. Russia's own mainstream media, Russia Today, firmly established that "ISIS" could not have done this:
11/1: RT: What We Do and Don't Know After Russia's Deadliest-Ever Air Crash
HOW DID THE PLANE CRASH?
The head of Russian aviation agency Rosaviatsia, Aleksandr Neradko, has said that "all signs testify to the fact that the destruction of the structure of the airplane took place in the air and at a great altitude."
The principal evidence is that the remains of the plane and the bodies have been scattered over an area measuring about 8 km by 4 km.
An Egyptian military source told the media that the plane cracked open into two main segments, one of which collided with a rock on impact.
WHY DID IT CRASH?
This is the big question, as of now. Islamic State (IS, formerly ISIS/ISIL)-affiliated militants, based in Sinai, stole a march on officials, when they claimed responsibility for the downing of the plane.
Russian authorities – backed up by Egyptian officials – have dismissed the boasts as being out of hand.
[They said] the terrorists in the region do not possess the specialized equipment necessary to shoot down a large passenger jet flying at cruising height.
THE ONLY POSSIBLE EXPLANATION IS AN EXTERNAL IMPACT — BUT FROM WHO?
This article from the Huffington Post clearly establishes that all arrows point towards this being a missile attack against the Russian airliner.
The problem, as you just read, is ISIS "does not possess the specialized equipment necessary" to have done this, even with their "stolen" US weapons.
They would need surface-to-air missiles that could reach spectacular heights, or jets with launchable missiles — and they have neither:
11/2: Russian Airline Rules Out Mechanical Failure in Crash
ST. PETERSBURG, Russia (AP) — Only an external impact could have caused the crash of a Russian plane in Egypt that killed all 224 people on board, a top airline official said Monday, raising more questions about what exactly happened.
"We rule out a technical fault of the plane or a pilot error," said Alexander Smirnov, deputy general director of Metrojet. "The only possible explanation could be an external impact on the airplane."
But when pressed for more details about what type of impact and what could have caused it, Smirnov insisted that he was not at liberty to discuss details because the investigation was ongoing.
Viktor Yung, another deputy director general of Metrojet, said the crew did not send a distress call and they did not contact traffic controllers before the crash….
Smirnov also said the plane dropped 300 kph (186 mph) in speed and 1.5 kilometers (about 5,000 feet) in altitude one minute before it crashed into Egypt's Sinai Peninsula.
The Airbus A321-200 crashed in the Sinai 23 minutes after taking off from the Egyptian Red Sea resort of Sharm el-Sheikh en route to St. Petersburg.
Alexander Neradko, head of Russia's federal aviation agency, told reporters on Sunday that the large area over which plane debris fragments were found indicates the jet disintegrated while flying at high altitude.
He would not comment on any possible reason for the crash, citing the ongoing investigation.
THE SODA CAN BOMB
Double-check the wording of the Russian investigation above.
The only possible explanation of what could have brought the plane down was an external impact.
That would require weaponry that ISIS simply does not have, such as jet-launched missiles — but which Western powers easily could have used and blamed on ISIS.
On Wednesday, November 18th, 2015, the mainstream media tried to wrap up the mystery by claiming ISIS destroyed the airliner with a home-made soda can bomb:
11/18: Did ISIS Use Soda Can Bomb To Bring Down Russian Plane?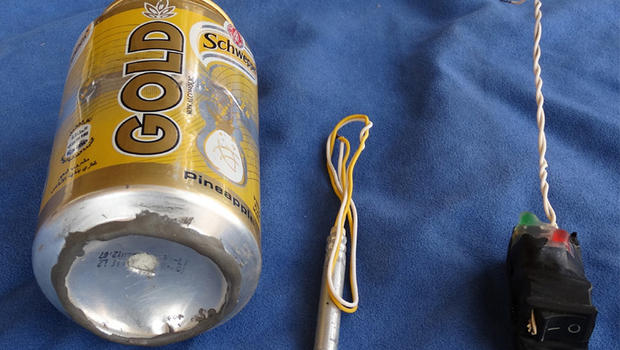 If it was so easy to blow up a plane in mid-air with a single soda can, and get it through security, why did it take terrorists 14 years after 9/11 to do it?
And pineapple-flavored Schweppes? That's just gross.
The "Powers That Were" are hoping that most people will buy this story — even though the Russians completely ruled out all explanations other than an external impact.
This means their investigation shows a projectile hit the plane from the outside, causing it to bend inward at the impact site.
A bomb from the inside would cause the hull to blow outward, bending the fragments in the opposite direction.
WHAT ABOUT TURKEY?
As of November 24th, the world is now well aware that Turkey shot down a Russian warplane wiping out whatever is left of ISIS.
This makes it far more likely that Turkey may have also shot down the Russian passenger airliner over Egypt.
Russia denies entering Turkish airspace at all. A leaked document shows that the decision to shoot down was based on only 17 seconds of time of allegedly crossing the border.
Really? Don't you guys think you might want to take a little more time and think this through?
Russia has now released video proof that their Su-24 fighter jet never crossed the border into Turkey. It was shot down in a wanton act of aggression.
The whole thing doesn't make any sense — unless you consider that ISIS and Turkey are working together.
CLICK HERE FOR SECTION FOUR: THE MADNESS IS FINALLY COMING TO AN END