Just in time for the holidays, hear David's epic tour-de-force of disclosure on the secret space program, the impending defeat of the Cabal and the joint ET-human alliance fulfilling the ancient prophecies of this event.
CLICK HERE TO READ "COSMIC PERSPECTIVE ON THE DEFEAT OF THE CABAL" FOR VALUABLE CONTEXT
THE JIMMY CHURCH RADIO SHOW: ART BELL'S LEGACY CONTINUES
As you may know, back in the 1990s there were only about three radio shows where people in the UFO field would have a platform to talk — Laura Lee, Jeff Rense and Art Bell.
Of these three, the Art Bell show — Coast to Coast AM — was by far the most popular, pulling an average of 20 million ( ! ) listeners per night and covering most AM radio stations in the country.
Art Bell stepped down from his years-long nightly work as the "host of Coast" beginning in the early 2000s, and was replaced by my good friend George Noory.
More recently, Art's webmaster Keith Rowland started the Dark Matter Radio Network. Jimmy Church picked up the Art Bell genre and has a daily show in a prime-time nightly slot.
Jimmy, who was involved with the rock and roll music business in its prime, emailed us over the weekend and asked me to do a holiday show.
It seemed like the right time… so I went for it.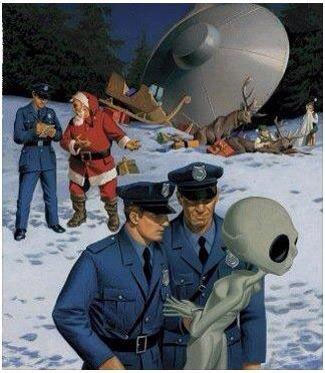 FIRST OFF: WHY HAS IT TAKEN SO LONG?
Before we get rolling with the transcript, let me first apologize for how long it has been since our last post here.
There is a LOT going on in the world right now. Events are continuing to happen so fast we can barely keep up with them.
Whereas there used to be perhaps 3 highly noteworthy stories to track per week, and they would nicely add up over a month's time into an obvious direction, that number is now up to 20 to 40 per week.
Although each of these stories are vitally important, when seen as a whole they add up to something much, much bigger.
We no longer have enough time to cover them all individually — so it is necessary to synergize the effort and look at the Big Picture.
DREAM GUIDANCE HAS BEEN SAYING THE SAME THING EVERY DAY
As you may know, I have been remembering and writing down my dreams every morning since September 1992, and have found the guidance extremely reliable.
This includes an ongoing number of prophetic dreams that prove to reveal future events with remarkable clarity and precision.
Well before I wrote our last mega-article, Cosmic Perspective on the Defeat of the Cabal, on October 27th, almost every morning I have been getting the same message:
"Drop everything and work on learning high-end video production. Do it now. Nothing is more important. Go! Go! Go!"
WHAT DO YOU MEAN?
Beginning in fits and starts this past summer, I have essentially slammed myself through a course curriculum that would normally take people 2 to 3 years to learn.
Particularly after writing Cosmic Perspective, I've been asked to do this non-stop. We're talking 16 hours a day, seven days a week, and every dream saying the same thing: "Keep going!"
The focal point has been Adobe After Effects, which is the most commonly-used program for high-end visual FX work for TV and film.
The staggering learning curve for After Effects destroys most people way before they ever can do anything with it but a few embarrassing tutorial runs.
Along the way, you end up having to learn Adobe Illustrator as well — which is a whole science unto itself. Photoshop is also a given.
These are not minor undertakings.
And, of course, Premiere Pro is the video editing platform most editors are now using. It is integrated with After Effects and is yet another learning curve.
DON'T FORGET ABOUT THE PLUG-INS
Then, even once you get a basic working knowledge of After Effects, in order to do anything significant you also need to learn and master the top plug-ins.
This includes classics like Trapcode Particular and Element 3D, as well as a variety of others. They all require additional investment as well.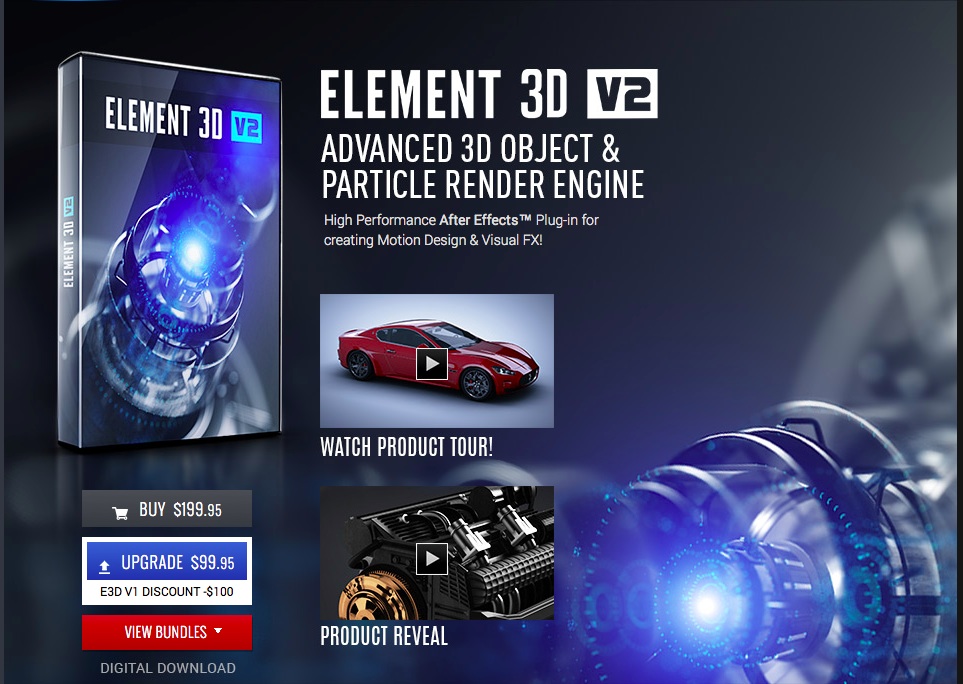 I am happy to say that after extraordinary effort, I am finally reaching a point where I am starting to do great stuff.
I'm not going to go too crazy for the first video. The key is to get a sustainable workflow going — and post the results here for you to enjoy.
If this works the way I intend it to, it will be as if I got a mainstream TV deal — but am doing all the work here at our headquarters by myself.
WHY THE URGENCY?
If you are a Wisdom Teachings subscriber, you've continued seeing new half-hour shows out of me every week for ten bucks a month.
Thankfully, we have a whole structure built to ensure that it shows up every Monday night, with no glitches or interruptions — and it does.
If I had the time to blog about the contents of each week's episode as it came out, things would be very lively around here.
Recently I got a major upgrade to my set, giving it more of a UFO-type feel — which I really like — and our subscribers are very happy with the content.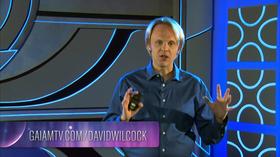 Currently there is an epic miniseries on disclosure going on that has been extremely popular — with many new and mind-blowing data points in each episode.
In fact, many things I probably should have written about here are in those shows — I just haven't had time to do anything else right now.
What I am planning on doing with my YouTube videos is high-end, rapid-reaction videos to newsworthy events.
The intent is not to overshadow or replace my show on Gaiam, soon to become two shows in February — but to add to them, and stay extremely current.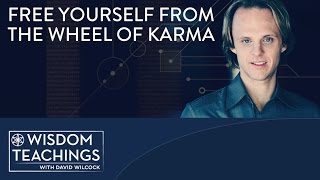 Still to this day, when I am spotted in public it is usually because people have seen my YouTube videos. They are at least 10 times more popular than these articles.
Then again… why the urgency? Why not do this at a relaxed pace? Why not take the time to even write one article along the way?
SOMETHING BIG IS ABOUT TO HAPPEN
The reason I seem to be getting, by combining all the data in these very highly intense dreams with the equally intense insider data, is "something big is about to happen."
And by "something big," I mean that a secret group of power elites who have seized control of Western institutions, including the financial system, governments, militaries and media, is finally being opposed successfully.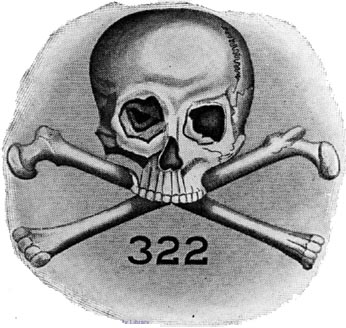 This opposition is occurring from a vast international alliance — which I discuss in the show — as well as a huge coalition of benevolent ET humans.
We were one of only very few sites talking about the terrestrial side of this effort, and facing lethal threats to leak critical data about it, long before it became as obvious as it is now.
There are so many complex, multifaceted and interconnected storylines here that it is absolutely mind-boggling. This radio show touches on a few of them.
Additionally, it has never been more dangerous to discuss this subject than it is now — since it seems that a major police action is imminent.
Our first home-grown video with all the new bells and whistles should be out fairly soon — and it should be awesome.
In the meantime, let's hit the ground running as I pulled away from the editing desk long enough to do this show with Jimmy Church — just in time for Christmas.
This is about as deep and cosmic as my material ever gets… so if you like sci-fact that reads like sci-fi, this should be right up your alley!
LISTEN TO THE SHOW AS YOU READ THE TRANSCRIPT
As we go to "print" here, the official audio version isn't out yet — but here are some unprocessed bootleg versions of the show thanks to Kauilapele:
MP3s (each part 25 min., 11 MB)
Part 1 Part 2 Part 3 Complete show (1:15, 34 MB)
I will also say that Jimmy read a ten-year-old bio of me that did not include any of the more recent data — the books, Ancient Aliens, et cetera — but it's all good!
INTRODUCING DAVID AND HIS WORK
Jimmy Church: David Wilcock is a professional intuitive consultant who, since reading Richard C. Hoagland's The Monuments of Mars in 1993, has intensively researched UFOlogy, ancient civilizations, consciousness science and new paradigms of matter and energy.
He is the author of the critically-acclaimed trilogy of scientific research works known as the Convergence series, which gives definitive support to the idea that a change in matter, energy and consciousness is now occurring on the earth — and throughout the solar system.
He has appeared on broadcast television, lectured throughout the United States and Japan, published a variety of magazine articles and has appeared on numerous talk shows, just like this one.
I would like to welcome back to the show our good friend David Wilcock. David, how are you tonight, sir?
D: That sounds like some pretty interesting stuff.
J: Yeah! All focused right at you. (Laughs)
HOW IS THE GUITAR GOING?
Hey, really quick, before we get things started, I'm just going to go here between us. How's the guitar going?
D: Excellent. I've been working on a couple of songs.
I've been working on "Misunderstanding" by Genesis, which has a pretty interesting chord progression.
[This video is the definitive version, in my opinion — where Phil Collins' vocal is significantly improved over the studio version.
They did re-cut the vocals in the studio after the live version you see here to improve them in various areas before releasing the album version.
I have written my own acoustic guitar arrangement of the song that I am very proud of — and sounds terrific.]
JIM CROCE: "I'VE GOT A NAME"
And, I've been working on some Jim Croce stuff, including "I've Got A Name," which has a really interesting double hammer-on and pull-off in the beginning – done by his right-hand man Maury Muelheisen.
[This song is extremely difficult to get up to performance speed. I'm about 3/4s of the way there now and will make a video when I feel confident enough to pull it off.]
J: You know what? He's one of the unspoken guitar greats. You know, the thing about Jim Croce, he was unbelievable when you watch him… Oh man…
The thing is about Croce, and we don't have to spend a lot of time on this, but you're hitting me right in my heart right now.
The songs are so good, and they are so singable. That's because they're well written.
What you don't realize is that what's going on underneath that, as far as guitar goes, is about as complicated as it gets.
You are biting off the big one right there, man. That's tough.
MODERN CLASSICAL
D: It's modern classical as far as I'm concerned.
J: Absolutely. You know, I'd rather learn some Randy Rhodes! (laughing) It's easier than Jim Croce stuff!
I went through a Jim Croce phase and I almost gave up. This is almost too much.
And then when you go and watch some of the old Jim Croce videos, those guys are singing and playing at the same time, and getting it done.
That's some rough stuff. Good for you.
D: That's what I'm doing, buddy. And I'm playing Maury's parts, not Jim's parts.
J: That's what I'm talking about! (laughing) Oh man! Impressed, man, I'm impressed, I'm impressed.
D: Thank you. It is very difficult. I'll spend countless numbers of hours on one song, just working it out.
J: One song, one chorus. Countless hours on one chorus!
THANK GOD WE GOT RAIN IN LOS ANGELES
J: So It's the season, man, are you wound up? Are you ready? It's Christmas.
D: Well it's Los Angeles, so it doesn't really feel the same. There's no snow. I went into a couple stores and heard some Christmas songs, and I'm like, "Oh yeah, that's right."
J: I remember when I was doing all of that with my daughters when they were really young.
I was in Sherman Oaks, hanging up stockings on the fireplace, and I was like "It just doesn't look right.
"I don't know if they get it, but right now, those stockings on the fireplace just don't look right." (laughter)
One block from Ventura Blvd., you know what I mean?
D: I am just really happy we had rain. That was our big Christmas gift here.
J: Yes, it certainly was.
D: I had a bucket outside and I got 3 or 4 inches. Then I dumped it. Then I got 6 or 7 more inches and I dumped it again. Then I got another inch. It's awesome.
CAN WE JUST MIND-WIPE 2014, PLEASE?
J: We only have so much time together tonight. As you know, this is an open ended conversation, and I haven't talked to you in awhile, but it's also timed.
We're at the end of a pretty crazy year, 2014.
I'm just going to throw this — there's a lot of stuff to talk about, but going into 2015, I just asked Micah Haines this question.
Now we're going into 2015. I really feel that 2014 was a pretty dramatic year on so many fronts.
Every single week something was going down, but we got through it. Somehow we got through 2014.
D: That's true. Darn right, buddy.
J: What can we do – and what are you going to do, going into 2015, to change things and make 2015 a better year?
D: I think the first thing I'm going to do is mind-wipe 2014 and just act like it never happened. (laughter) Just erase my brain.
J: Defrag the drive? (laughter) I'm with you.
WE'VE GOT TO GO DOWN THE RABBIT HOLE REALLY FAST TO ANSWER THE QUESTIONS
J: I just said this to Micha. It's really true. I think ten years from now we're going to look back at 2014 as being a pretty crazy, significant year for us all.
We have a lot of unanswered questions going into 2015.
D: You've got to understand the full scope of what is truth, what is knowledge and what is happening to us to really grasp why things are so bizarre – and why everybody is suffering.
In order to do that, we've got to go down the rabbit hole really fast and really deep – but I know your listeners can handle that.
J: Yep. Absolutely, absolutely.
THE PLANETARY ELITE ARE BEING MANIPULATED BY EXTRATERRESTRIALS
D: So here's the deal: If you want to call them the Illuminati or the planetary cabal, they're not running this game.
They are being manipulated by extraterrestrials. And those extraterrestrials need fear as a food supply. They call it "loosh".
So the closer this cabal gets to being exposed and defeated – which is happening, and there's more and more signs of that, which we can talk about – there is more and more pushback from the spiritual realms.
These negative entities do have the ability to mess around and do things.
Everything is reaching this point of crashing drama, because these bad guys do not want to lose. So they're fighting with everything they've got.
They're trying constantly to create new wars and new problems for us.
LIONS AND TIGERS AND FRICKIN' EBOLA!
J: We have so many examples of that this year. Not only in the domestic sense with what is going on with race and Ferguson and our police, and that infrastructure….
D: And frickin' ebola!
J: Right, we have Ebola, we have MH17, MH370, Crimea, Russia, North Korea….
D: Israel bombing the Palestinians….
J: Yes. Are these all examples of us not allowing it to get crazier?
DIVINE INTERVENTION IS STOPPING THE CABAL FROM ACHIEVING MASS "DEPOPULATION"
D: There are so many things that could have spiraled out of control and didn't spiral out of control.
If you look at, as I'm sure your listeners know, the Georgia Guidestones, it's a Stonehenge-like monument of 14-foot-tall gigantic granite blocks in Georgia.
It has a series of "guidelines" on it, so to speak, in all these different languages.
The number 1 guideline is that whoever did it wants to keep the population of earth under 500 million people.
Nobody has ever taken these down, and they are protected.
THE CRYPTO-CUBE
One of the big things that happened this year was that a cube was put up there that was on the top of the stone that's in English.
The cube had a cipher in it that described that these guys who built it, which I do believe is the cabal, intended to achieve their goals in 2014.
We can discuss how this cube was deciphered, but it gave us 2 dates.
One date was the day that the government shut down in 2013 – the exact date that it shut down.
The second date was the exact day that the Ferguson riots got their most violent.
[We have about three recent episodes of Wisdom Teachings you can see now, on a free trial, where I break this all down.]
So when you see that the cube was dated 2014, it seems clear that they were hoping to create large-scale riots and a government shutdown.
That was the symbolism of the cube. Yet, we're now through 2014, there's only a week left, and those goals did not happen.
J: Who stopped it?
THIS IS A SPIRITUAL BATTLE
D: Ultimately we're dealing with a spiritual battle. If you only look at it in terms of who's here on earth, you're not going to really get what's happening.
There are ET's all over the place. There's a whole lot of interest in our planet right now.
There are all kinds of new people out there that are not usually the people that hang out in our solar system.
There's a whole lot of very interesting stuff going on – if you have contact with the type of insiders I do.
Unfortunately, very, very few people are in contact with these guys. I'm one of the only people that can actually leak this kind of information to the public.
LOTS OF POTENTIAL GEOPOLITICAL FLASH-POINTS
J: When it comes to the confrontations that were going down, we were right on the brink there with Russia for a minute, with Crimea.
And certainly we're dealing with ISIS too, which could spiral out of control at any second.
We're also dealing with North Korea.
With Russia, that was a pretty scary thing. It went right up to the brink.
Who is dealing with Putin and Obama to chill out that situation before it spiraled out of control? It was right there.
D: Well, again, I have to speak in terms of what I really know.
I'm not going to dumb it down for you, because that's disrespectful based on what I do know.
A PROXY WAR IS BEING FOUGHT BETWEEN VARIOUS ET AND TERRESTRIAL FACTIONS
You have to understand that this is essentially a proxy war that we're seeing on earth.
For example, the Korean war was really US vs USSR, but the USSR was supporting the Koreans and the US was supporting the other side.
Afghanistan was another example. The Afghanistan war was essentially a US versus USSR proxy war.
What we're seeing on earth, like between the US and Russia, is ultimately a proxy war between factions of extraterrestrial groups that are providing intel, actual strategy, and even intervention and battle actions.
It's rather complicated to explain, but there's all kinds of stuff going on behind the scenes right now.
If the average person knew about it, it would completely be the "taking the red pill" approach.
WHAT CAN WE DO ABOUT IT? THAT IS THE KEY QUESTION
J: What can we do as a civilization, both positive and negative? What can we do?
D: That is THE question.
A lot of people do talk about this secret space program, and the spiritual aspect.
You have to remember that the universe is not built to be staggeringly complex. The answers are simple.
The good guys are ultimately working off of a cosmic free will principle. That means that what really matters is how we choose to think and act towards others.
That allows the positive guys to do more when we act more positively.
THE MEDITATION EFFECT IS THE MOST IMPORTANT EXAMPLE
For example, this is why when you look at the meditation effect, you can have 7000 people meditating together and the amount of crime and terrorism worldwide will decrease by 72%.
This group of people under one roof somewhere in the world, it doesn't matter where they are, (can make this happen).
If they're in the right state of consciousness, they have this severely disproportionate effect on the amount of hostilities and fatalities in the world.
By the way, this has been scientifically proven in over 39 documented studies, so it's indisputable. All other variables were ruled out.
Our consciousness is so much more powerful than we realize.
THE BAD GUYS ARE USING PREDICTIVE PROGRAMMING
The bad guys are constantly trying to use (the awesome creative power of our consciousness) against us, by such things as predictive programming.
This is where they put out a movie, like the latest Dawn of the Planet of the Apes movie, (with intentional messages in it.)
The very first scene in the film is a global apocalypse – caused by some sort of Ebola type of virus.
J: Mmm hmm.
D: You take it for granted that as soon as you watch this movie, within the first two minutes, almost everybody has died of ebola.
Then the whole movie has scenes where you see these FEMA zones where everybody was quarantined before they all died.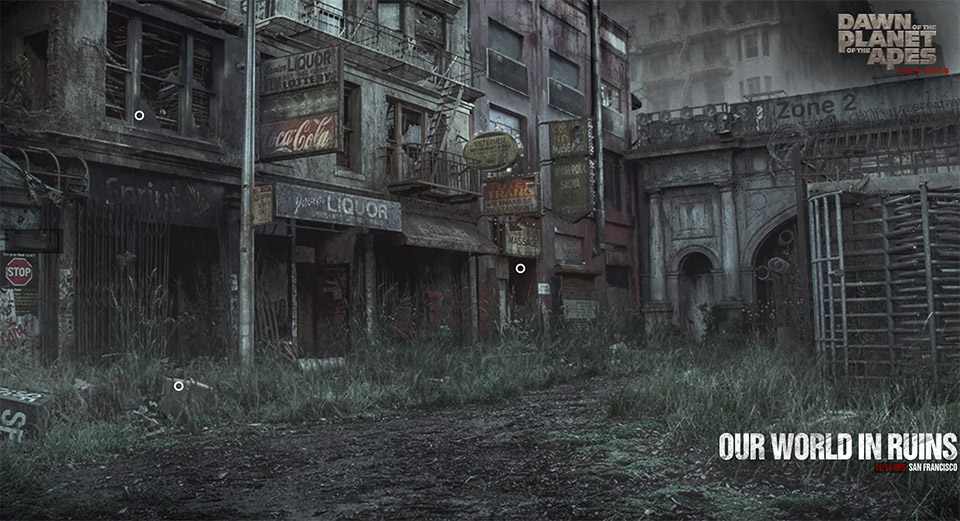 Now the FEMA zones are all overgrown by tress and vines and stuff, but they show you this throughout the whole movie.
They show you houses that have X's on the windows because the people in there were dead – but it's all long gone now.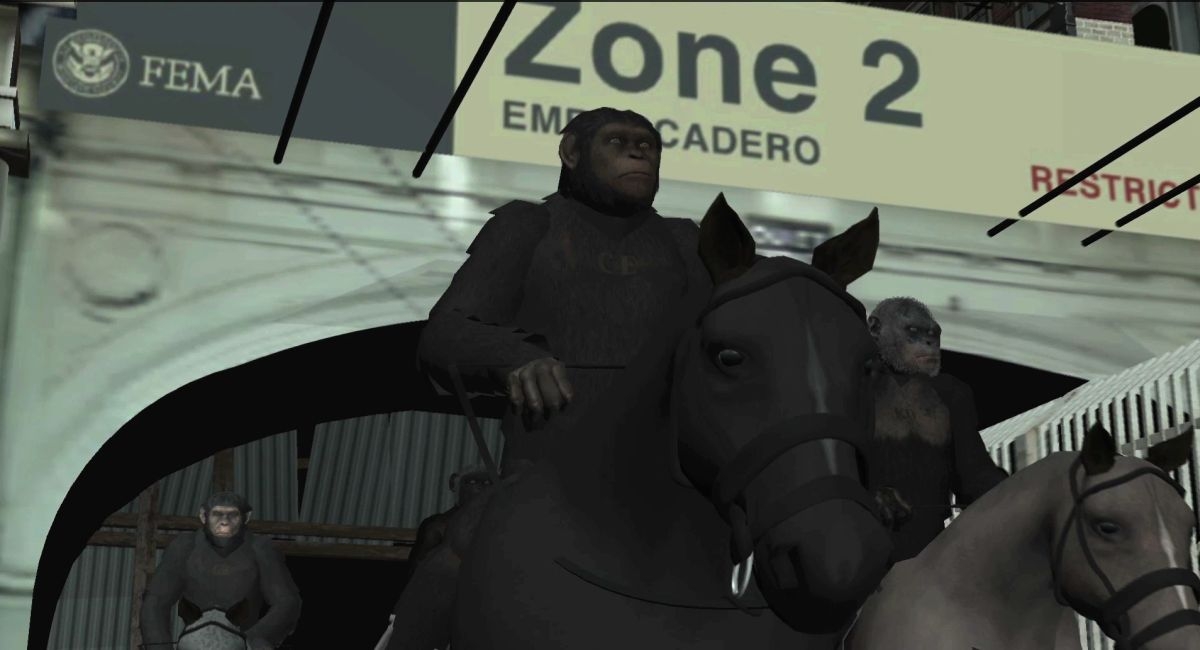 FALSE FLAG EVENTS ARE USED TO FIRE EMOTIONAL ENERGY INTO THE VISUALIZATIONS THEY CREATE
So what they're doing when they put stuff like that out there is predictive programming.
They want you to load that hologram in your mind and believe this is what's going to happen.
Then they fire emotional energy into it when they create false flag events.
The false flag events create trauma, which make people think about the things they saw – like in those movies.
Then when we start putting our creative power into those thoughts and believe them, that allows the negative to accomplish more of these goals.
It's very important for us to focus on positive outcomes, and really emphasize what we can do to create harmony in our own lives and for others.
As I said with the meditation effect, that has a very strong effect on people's free will and on how things turn out on earth.
I do believe that's why we haven't seen any major wars or massive fatalities this year.
WHY DON'T "WE" MAKE A POSITIVE MOVIE THAT REVEALS THE AGENDA?
J: I agree with you on that. I'll tell you something else that's interesting, that I would like your answer on.
We have so many films that always show the apocalypse, the end… whether it's a zombie or ET movie.
How come, or maybe we should… Why don't we make a movie that shows how we're being fed the lifelike hologram of the apocalypse that is being fed?
The one singular movie that comes out that lays it out in that respect…
D: Well, Amy Berg tried to release a movie that was documenting pedophilia in Hollywood.
She got one premiere showing in New York, and we haven't seen or heard anything more about that movie ever since.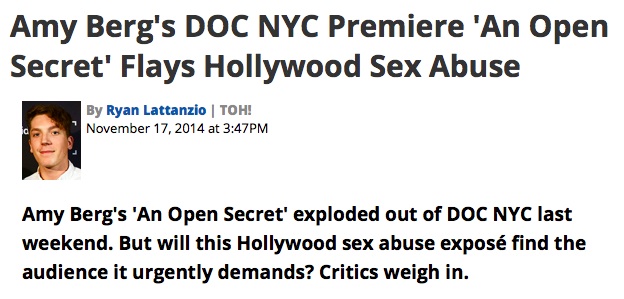 You've got to be very careful about the term "we" here.
The word "we" implies that it's a democratic process where anybody can get a film financed and made.
It doesn't work that way.
SO ALIENS INVADE THE EARTH, RIGHT, AND THEN…
J: And that's my point. That's exactly my point. Why can't that film get made?
Even if you look at something like Pacific Rim or Transformers, it's all the same thing. It's always the end of everything.
D: I remember somebody talking about Tom Cruise being interviewed for his movie "Edge of Tomorrow," which I actually really liked, but it's taken for granted.
He's in an interview and he goes, "So the premise of the film is, aliens are invading the earth…" And he just zooms right through that.
Aliens are invading. Boom. Lets go on from there.
If you looked at the number of alien invasion films vs. positive extraterrestrial films, it's unbelievable.
THERE ARE A FEW FILMS, BUT NOT MANY
J: I don't know of one. I don't know of a "positive" one.
D: Well there's one recently that came out, a low budget indie flick called "Earth to Echo." It's pretty good – but there's really not very many.
[This film targets millennials and uses the home-video-shot-as-a-movie concept to tell the story.]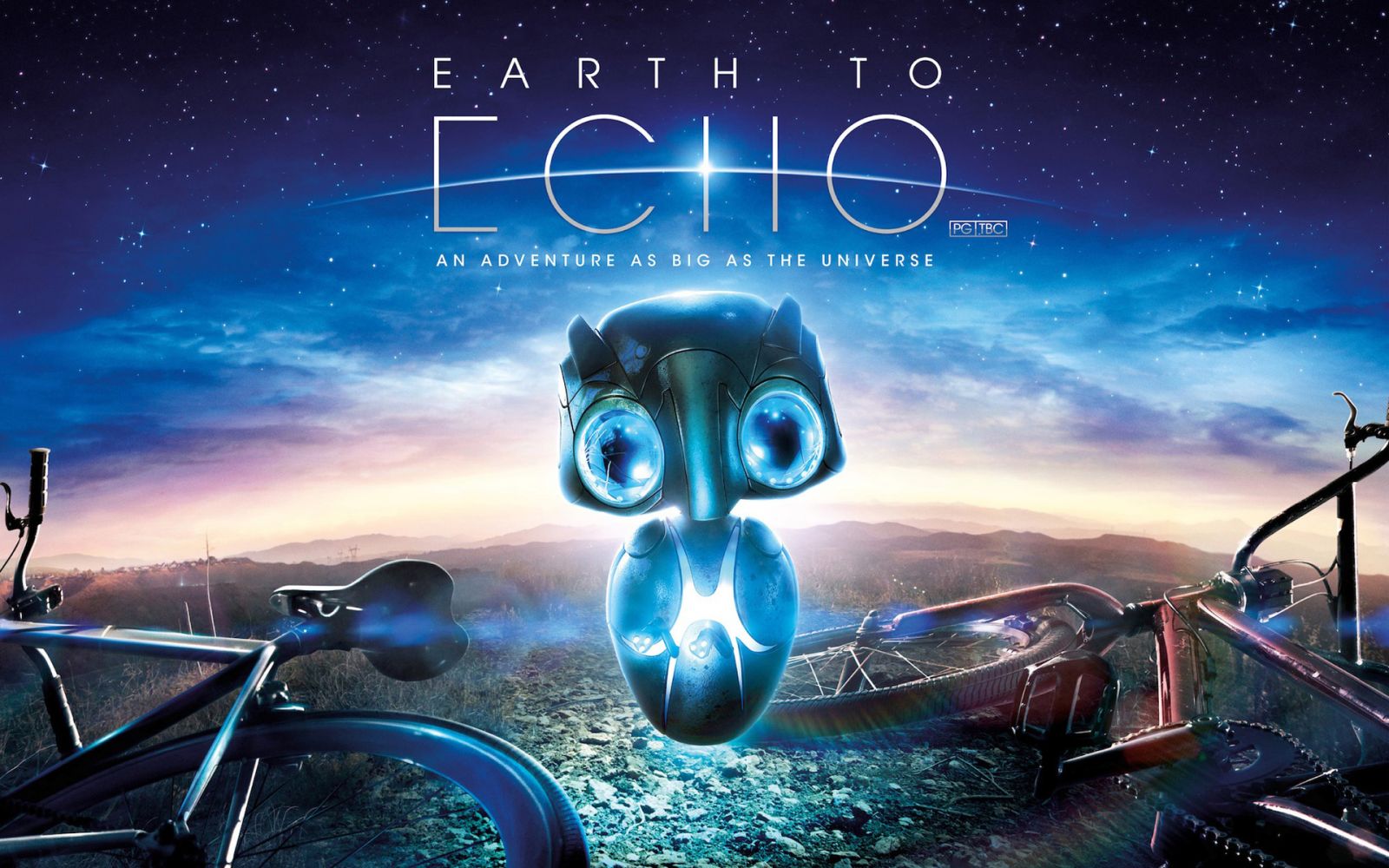 J: Right. What was the one with Keanu Reeves? The remake? Oh, The Day The Earth Stood Still.
D: Even that film had some very upsetting and disturbing images.
WITH ALL THESE FALSE FLAG EVENTS, ARE WE JUST PAWNS IN A GLOBALIST CHESS GAME?
J: Back to the point that we were making earlier, all of the events over the last (century)… All of the seminal events.
Whether it was the kickoff of World War I, World War II, the events that led up to that, the Korean War, the Gulf of Tonkin, Cuba, going into Iraq the first and the second time, Syria…
Everything seems to have some kind of crazy false flag event tied into it.
It goes all the way into Crimea, and what we're dealing with regarding North Korea.
Is each one of these a situation in which we're pawns in chess?
Is there a big chess board out there and the game is being played right in front of us?
D: That statement would imply that we don't have any power to affect the outcome.
THE WAY WE STOP IT IS BY SPREADING AWARENESS
I wouldn't say that we're disempowered.
I would say that this is historically how the game has been played.
I would say that the only way we have to stop it is by spreading awareness.
As people like your listeners are getting educated about this, it's becoming common knowledge.
A female friend of mine had a mother that was very conservative, very much locked in the traditional matrix mentality.
About a half a year ago she goes, "Do you think that the Bush Administration was behind 9/11?" (laughter)
J: Oh really?
D: Yeah!
IRONMAN 3 PUT IT OUT THERE
They even asserted that in the Iron Man 3 movie, which was the top movie of 2013.
In Iron Man 3, there is a Bin-Laden-type villain called "The Mandarin," who at the end of the film turns out to be hired by, guess who?
The Vice President of the United States of America.
And the guy playing the president of the United States is probably the closest-looking actor they could have possibly found to George W.
Unbelievable.
J: Yes.
CAN YOU TALK ABOUT THE HIDDEN GOLD AND THE PLANS FOR MASS ARRESTS?
J: Check this out. This question just came in via email, and it says:
"Jimmy,
A while back I saw a YouTube video where David Wilcock was talking about the fall of the Illuminati, literally tons of gold bullion hidden underwater, and a plan to arrest heads of state, top anchors and their cronies.
We haven't heard an update on that. Can you please ask him? Please, please, please?"
D: Sure! This is a very complicated subject. I'm happy to give information within a certain range of tolerance.
WANTING TO "SCOOP THE STORY" CAN BECOME THE SHOVEL FOR A GRAVE SITE
Part of the problem is actually people like me.
I have to apologize to humanity right up front in saying that in some cases internet journalists such as myself, in our zeal to try to get too specific….
(Certain) information, unbeknownst to me, was too precise.
It got people killed in commanding positions who were trying to get this mass arrest to happen.
Sometimes in the past we have naively given away too much.
Entire command structures that were trying to pull this off have gotten fragged and killed.
So this is a very, very serious war. It's very real.
THIS IS GOING TO HAPPEN, AND EVERYONE WILL WANT TO TRACE IT BACK ONCE IT DOES
There are some things I can say that are not going to get anybody killed.
One of them is, number one: this is going to happen.
Once it does, people are going to be listening to this show by the millions, and other shows like this where I (and others) have talked about it.
[As we've revealed in other articles, the first insider to leak this plan was Sherman Skolnick, circa 1999-2000. Then Benjamin Fulford picked up the story beginning in about 2008.]
NO ONE IS ASKING ME WHAT TO DO — I AM JUST REPORTING LEAKED INFORMATION
I want to make one point extremely clear.
I am not involved in this. Nobody is asking me what to do. I have no commanding role. I have no decision-making authority whatsoever.
All I am doing is getting leaks from other people who are making the decisions themselves.
I do not have control over what they are going to do, how they are going to do it, when they are going to do it, where they are going to do it, NOTHING.
Okay?
J: Okay.
MULTIPLE GROUPS HAVE NOW FORMED A CONSENSUS — AND A UNIFIED PLAN
D: But I do know I can tell you this.
There are multiple groups all over the world who have had to sort out their differences and come to a common consensus about what they are going to do and how they are going to do it.
That consensus has been reached. It has been reached for about two months now.
However, prior to that point there was a great deal of disagreement about how they were actually going to pull this off.
This is because you're ultimately dealing with uprooting a structure that can use murderous force and very powerful international media propaganda to promote its agenda.
It's extremely lethal to try to go up against this cabal. Very, very dangerous.
WHO IS IN THE ALLIANCE?
This international alliance includes a major faction from the East, a major faction from Russia, a major faction from Europe, lesser factions from South America, lesser factions from the Middle East, from Arab countries.
[Portions of the US military are working with the alliance as well. However, apparently it has been repeatedly rooted out from within the Pentagon itself.
And please understand that when I say "lesser factions" I am only referring to the amount of force and logistics they can project into solving this problem.]
There are all different groups including splinter factions. There are groups that were in alignment with Bush that broke away.
There are groups that were in alignment with the Rothschilds that broke away.
There are groups that were in alignment with the Vatican and broke away.
There are all these players involved. They all have different wants and needs – and they all had to come to a consensus.
THE GROUP HAS COLLECTIVELY VOTED THAT THERE MUST BE SOME RETRIBUTION
Now, some of the groups wanted there to be complete amnesty, and wanted there to not be any fatalities as this process takes place.
That decision has been vetoed.
There are going to be spontaneous assassinations that take place. There is going to be some violence when this starts to happen.
It's going to freak people out. It is going to be very controversial.
I may have to garrison in my house for a while once this happens.
THE PROPAGANDA MATRIX WILL TRY TO SPIN THIS AS A COUP
I'm telling you part of the reason we're leaking this before it happens is so that when it starts to happen, the propaganda matrix is not going to be able to make this look like a coup.
It's not going to be able to make it look like this is some sort of Russian intel operation where they're trying to destroy America.
That's not what this is going to be.
It's going to be a very positive change.
THE US PRESIDENCY WAS STOLEN IN 2000. THAT'S CALLED A COUP
If you're worrying about a coup over the United States government, guess what? It already happened.
It was called "hanging chads" in the 2000 presidential election.
If you're a millennial and you're too young, and you were fiddling around with the computer and not paying attention, go back and look at what happened in 2000.
That's when the coup happened. That's what we've got to reverse now.
OBAMA AND OTHER HEADS OF STATE WILL MOST LIKELY APPEAR IN TRIBUNALS
J: When you talk about assassinations, are you talking about heads of state, or bankers?
D: I don't think Obama is going to get shot. He'll probably get brought into a tribunal.
He's probably going to end up crying and testifying all the stuff that happened – and the stuff that they made him do.
[We have heard that there are daily shouting matches in the White House and Obama has been told to "shut the f- up and let us do what we're going to do."]
And there's probably going to be — most of the heads of state will probably be fine.
THE CAPTAIN AMERICA FILM IS A DOCUMENTARY
If you watch the movie "Captian America: Winter Soldier", that film IS a documentary. They're telling you exactly what they're going to do.
The basic premise of the film is that the group SHIELD, which we saw in The Avengers, is actually essentially the NSA and other groups like that – the CIA, et cetera.
THE CIA IS NOW 60 PERCENT UNDER THE CONTROL OF THE ALLIANCE
I can tell you that there has been a coup within the CIA. The CIA is now 60% under the control of the alliance.
What that means is that the CIA is now working for the good of humanity and Americans, and for patriotic Americans.
The CIA has had a total overhaul.
One of the groups that is still in the control of the cabal is Homeland Security.
There is a major battle going on between the CIA and Homeland Security, among other groups.
This is exemplified in the "Winter Soldier" film.
SOME VERY RECENT NEW INTEL NOT IN THE RADIO SHOW
[From a very well-positioned source in the sea freight shipping industry, we have found out that a major event has been happening in just the last three weeks.
Large amounts of American military equipment are being shipped out of the country — very quietly, right from certain bases themselves like in San Diego.
This is happening with urgency. Everything is going to various overseas locations. The military leaders, smelling a rat, are doing their best to hold up the process.
Beginning a few years ago, all soldiers were asked if they would fire on unarmed civilians, violating their Oath of Enlistment.
All those who said they would not were transferred to certain bases, which were then intentionally planned to be phased out over the next 2-3 years.
The equipment that is being shipped out is all coming from these bases. Nothing is being removed from the bases where the loyalists still reside.
This suggests that an epic maneuver is being made to attempt to stop the patriotic US military from having the equipment to fight with the Alliance once this starts.
Like the Sony hack and so many other events, this is another indicator that the changes we are discussing are expected to happen soon.]
A NAZI GROUP TOOK OVER THE AMERICAN INTEL APPARATUS AFTER WORLD WAR II
One of the things you see in (Captain America) is that a Nazi group called Hydra took over the American intelligence apparatus.
This happened after the Nazis were brought here after World War II – in something called "Project Paperclip".
They talk about this in the movie!
And this was the second biggest movie of this year, other than, I think Hunger Games exceeded it.
The movie is telling you what they're going to do. The leader of Hydra is shot to death at the end of the movie.
So they're telling you that there are going to be probably a certain number of targeted assassinations.
IT WOULD BE EXTREMELY PRESUMPTUOUS TO ASSUME WE KNOW WHAT THEY ARE DEALING WITH
Now again, nobody's asking me how to handle this.
It would also be extremely presumptuous for me to assume that I understand what the tactical significance of those assassinations are, or why that would be necessary.
I am really not in any type of role to understand what they are facing or what is going on.
THE MORE BLOODLESS THIS WILL BE, THE BETTER
I personally would not vote for anybody to be assassinated.
The more bloodless they could do this, (the better.) If they could do it in a peaceful way, that would be ideal.
Maybe there will still be some sort of divine intervention where events will take place in a certain way, where it doesn't have to be bloody.
I certainly hope that's going to happen.
THE HEADLINES COULD BE REMINISCENT OF THE BOSTON BOMBING FOR A WHILE
We could actually see two or three weeks here in America where you're going to have exactly the same type of crazy headlines that were going on during the Boston Bombing.
J: Mm hm.
D: And if you remember watching the internet on the Boston Bombing, I was on the edge of my seat.
On every major news website, it was all big, bold red letters.
There's going to be a lot of that for a while.
WHAT ABOUT THE HIDDEN GOLD?
J: I have two questions. One, when you talk about all of the gold being under the water, is that in a literal sense?
D: Okay, that is true. I did blow off that part of his question. I apologize for that.
J: No, that's okay, that's okay.
D: That other information was important to get out in some sort of public form like this where it can't be redacted or changed.
As far as the gold goes, this is a vast subject. I did write an entire book on it. It has had a million and a half unique views.
It's called Financial Tyranny. You can find it on my website, divinecosmos.com.
The Russians picked up on my book and turned it into two three-hour prime-time television documentaries that were on REN-TV, which is one of the top networks.
The viewership was estimated at 24 million people.
J: Wow.
D: My face was in the documentary all over the place.
We have versions of that on my website that you can watch with English subtitles.
BABYLONIAN MONEY MAGIC
Okay. So that being said, here's the story.
The Cabal has been planning to try to dominate the planet for many, many hundreds of years.
If you really want to understand what the Cabal is, it goes all the way back to Babylonian money magic.
This is the idea of using a financial system to create a disparity between rich and poor, so that a small group of isolated power elites can control who lives and who dies, who eats and who starves.
They have been playing this game by becoming the people who are in power.
They never do this through being the elected leaders themselves.
They almost never do that. Those are almost never more than mid-level people.
The top people are never elected. The top people are the ones who run the money system.
J: Mm hm.
IT IS NOT "ANTI-SEMITIC" TO TALK ABOUT BANKERS
D: And that is not anti-Semitic. This has nothing to do with the Jews.
That's one of the things people start saying. "Oh, he's anti-Semitic. He says it's the bankers."
When I say "the bankers," I am saying every race, every religion. Nothing to do with anything Jewish. That's very important.
Now there may be some Jews who are bankers, yes. There are also Arabs, there are also Buddhists and Hindus and everybody you can imagine.
J: (Knowingly) Mm hm!
THE CABAL IS ESSENTIALLY A CONTINUATION OF THE ROMAN EMPIRE
D: The real issue is that they, the Cabal, is essentially a Roman empire that transferred itself to Great Britain, beginning in around 100 AD.
It took them about 100 years. They migrated there. There is still a city there in England called Bath. It has the original Roman baths from 100 to 200 AD. You can still go in them now.
Why did they pick Britain? It was the only large island they could use as a base of operations to try to take over Europe, which at the time was the only civilized area of the planet worth conquering.
SPAIN AND ENGLAND WERE WARRING AT ONE POINT
So this has been an ongoing battle.
There have been different factions.
There was a major battle at certain points between England and Spain.
Spain actually at one point had taken over the Vatican.
CITY OF LONDON, VATICAN CITY AND WASHINGTON DC
There has been now a business agreement made, or there was, between essentially the financial cabal, which was centered in Britain, the religious cabal, which was centered in the Vatican, and then the military wing, which was centered in the United states.
It is interesting that there are only three city-states within nations in the world.
There's the City of London in England, which is the financial center of the Cabal.
There's the Vatican City in Italy, which is the spiritual center of the Cabal.
And then there's Washington, DC, which is the military center of the Cabal.
J: Interesting.
WORLD WARS I AND II WERE THE MOST EPIC BANK ROBBERIES IN RECORDED HISTORY
D: So what's happened is that this group got together and created the most incredibly vast, systematic plan to plunder the world's wealth that has ever been contrived.
That was World War I and World War II.
What they did is they used these invasions of countries as a cover.
The war was bloody. Yes, that's true.
Everybody talks about how Prescott Bush, George Bush Senior's father, was Hitler's banker.
What you may not realize is that Prescott's father, Samuel Bush, was the owner of the Remington gun company.
Remington sold over 90 percent of all the guns to both sides of World War I. Think about that.
USING WAR AS A PRETEXT TO INVADE CENTRAL BANKS AND PLUNDER THEIR GOLD RESERVES
You can make money on selling the weapons, but that wasn't the main issue.
The real thing was that when you get into the country as a military invasion, you invade their central bank – and take their gold.
What happened is very secretly, throughout the early 20th century, and especially in the 1930s – and a lot of it was done by Japan, which at the time was totally fascist and working with (what became) the Nazis…
Japan was part of the axis. They bombed us in Pearl Harbor.
J: Right.
D: They went through all of Southeast Asia and China and robbed everybody's gold.
Nobody ever did it on such an industrial scale as Japan.
They did horrible atrocities, including something called the Rape of Nanking in China, which is one of the greatest mass atrocities in human history.
J: That's right.
THE GOLD WAS STORED IN BUNKERS IN SOUTHEAST ASIA
D: What happened is they took everybody's gold and hid it away in bunkers.
The gold was originally supposed to be transported to the US, but then the patriotic American military that didn't know about this actually cut their supply lines with submarines, and prevented them from being able to ship the gold over here.
The only step they were still able to do was to bury it in bunkers throughout Southeast Asia. There are well over 100 of them.
These bunkers have a vastly higher amount of gold stored in them than what is officially on the books.
The official amount of gold on the books is about one Olympic swimming pool size – 130 thousand metric tons.
J: Okay.
D: The actual amount is supposedly about 14.5 times greater than that.
J: Whoa!
SOME OF OUR INSIDERS HAVE SEEN THE STORED GOLD IN THE BUNKERS
J: And it's never been found. That gold, not an ounce of it has surfaced.
D: That's not true. That's not true.
J: Okay.
D: It has. I have one insider who worked for Reagan. In fact, Reagan's code name for him was "Mr. Do."
J: I guess what I'm saying is that officially, not one ounce has ever been found. Let's make that clear.
D: It's all documented. There are people who have written about this before. There are books before Financial Tyranny that I draw from that talk about this.
It is all actually quite well documented.
I have insiders who have been inside these bunkers.
"MR. DO" GOT A GOOD LOOK AT AN AWESOME SPECTACLE OF GOLD
I have an insider who, as I said, was called Mr. Do by Ronald Reagan. He was the inventor guy who invented anything they needed that was classified, and solved all kinds of engineering problems.
He walked through one of these bunkers.
Imagine you are going down a hall that is a mile and a half long.
As you are going down the hall, there are doorways on either side, about every 100 feet.
And each time you look into one of these doorways, what you are seeing is a room that is the size of a basketball court, piled to the ceiling with gold bullion bars.
You walk down that hallway for a mile and a half, and every room that you see is packed to the ceiling with gold.
GOLD IS NOT SCARCE
That's what happened. That's what's going on.
So much of this was held in private collections.
One of the big secrets is that gold is not scarce.
However, it turns out that the place where gold is most plentiful is a vein that runs through Cambodia, Laos and (other parts of) Southeast Asia.
There are gold mines that are so huge you can literally drive a bulldozer in there and bulldoze out gold boulders. Okay?
J: (Laughing) Oh, man!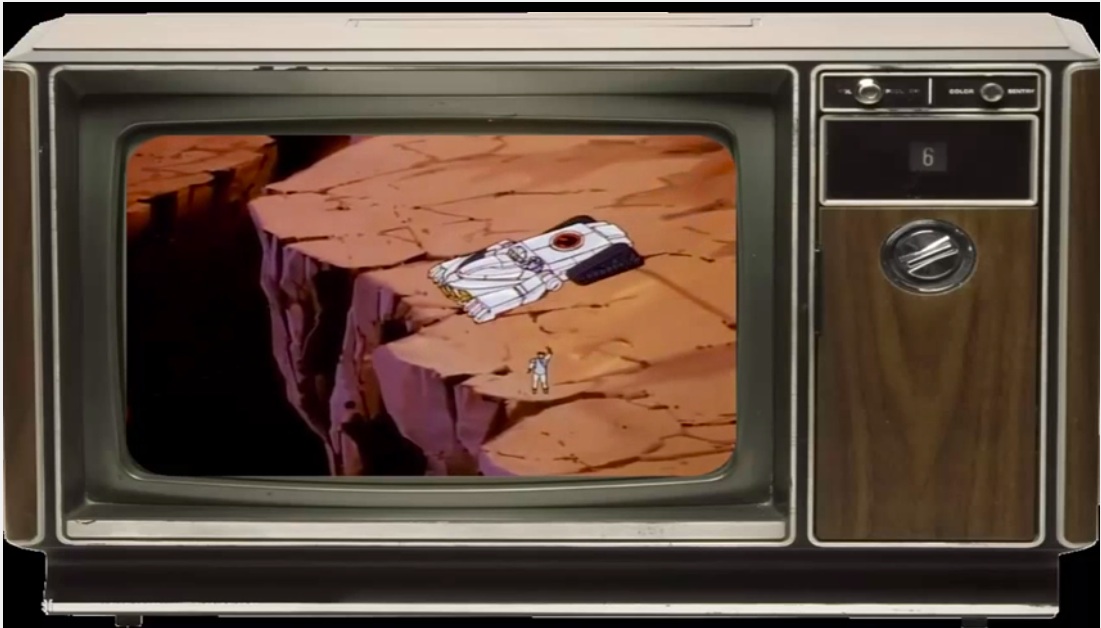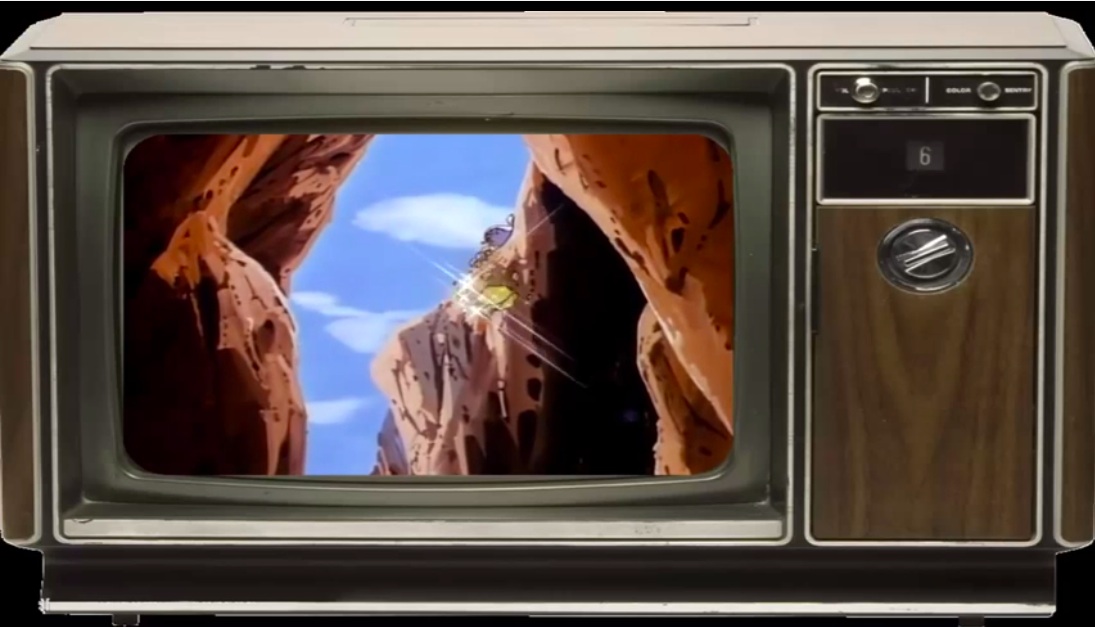 [I was thinking of Episode 17 of Season 1 of "Thundercats", where they see gold as worthless junk and dump it over a cliff, when I used this visual reference.
You can watch the episode here.]
D: And that hasn't been told to us.
That same vein ultimately runs down into Australia, and that has been kept secret as well.
Plus, in the space program there are asteroids they could go out and mine that are absolutely solid gold.
We do not have a gold scarcity.
HUGE AMOUNTS OF GOLD WERE MINED AND STORED BY THE DRAGON FAMILY
A lot of that gold that I said you could bulldoze out – boulders' worth of it – has been mined, smelted, refined and turned into actual bars.
It was held in some very vast private collections.
The main group that was doing this is called the Dragon Family.
It is actually ultimately a group of humans who immigrated here and were not natively born on earth.
THE DRAGON FAMILY ARE ET HUMANS WHO FORMED THE FIRST DYNASTY OF WHAT WE NOW CALL CHINA
One of the oddities about this group is that their genome is such that they have a lifespan of between 200 to 300 years for the average person.
They are Asians. They are Asian looking, and they are living in exile. They are very secretive.
There is a whole lot of story we can talk about with them.
When they got here, they formed China. They are the Qing dynasty, the original Dragon Emperors.

They built about 135 pyramids in the Xian province of China, and the pyramids are still there.
[Here is a high-quality National Geographic 44-minute program on "China's Lost Pyramids."]
And interestingly, the pyramids still have a piping system that allows water to be piped into the top of each of these pyramids.
[According to one insider, the full extent of the piping systems that have been identified is much greater than what has been disclosed to the public.
The conventional view is that these "pipes" are fossilized tree roots, but they do contain 8 percent unknown materials.]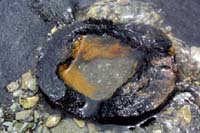 What they would do is park their ships, which were called fiery metallic dragons – they weren't really dragons, obviously….
J: Mm hm.
D: They would park their ships on top of these pyramids, and it's like a trailer park.
You hook up the water hitch and you could live in your ship for years at a time.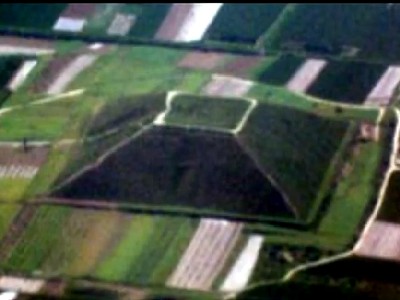 THEY DO HAVE A PORTAL — AND YOU CANNOT GO THROUGH WITHOUT AN INVITATION
They still have some of their ships here. And they do also have a portal technology.
You can't go through the portal unless you are invited.
There have been ongoing portal contacts with the rest of the Dragon Family people that are not on earth.
I probably shouldn't even have said that, but I guess I just did.
ET GROUPS ARE NOT JUST WORKING WITH THE UNITED STATES
J: I think one of the misconceptions, including with myself, is that all of the ET contact and agreements are exclusively here to the United States.
They are not, are they?
D: No, no, no.
Okay. ETs. Bottom line. Most of them – well, not all of them, but a lot of them are human.
We have been severely, severely misled.
THEY ARE PEOPLE — NOT ALIENS OR CREATURES
We hear words all the time like "aliens" and "creatures."
We take it for granted that we are dealing with something fundamentally inhuman.
Nothing could be further from the truth.
What we are actually dealing with is that the universe itself is sentient.
The galaxy is programmed to create biological life.
And that biological life will be hominid in our galaxy.
It will have a head, eyes, nose, mouth. There's very few that don't.
It will have two arms, two legs, opposable thumbs, all that kind of stuff.
ONE INSIDER HAS HANDLED OVER 2000 DIFFERENT TYPES OF ET CORPSES
I do have one insider who has personally handled over 2000 different types of extraterrestrial bodies.
His job was basically just to autopsy them and try to identify organ systems.
So I have a lot of different descriptions of what different types of ETs look like.
THE MOST UNUSUAL-LOOKING ONE HAD SIMILARITIES TO A JELLYFISH
I can tell you that probably the most divergent one that he ever saw was kind of like a jellyfish hominid.
It basically had no real discernible facial features.
The body looked like clear gel except for a (pink) spot in the head and a (pink) spot in the middle of the chest.
When he autopsied it, he wasn't able to identify anything resembling an organ system. It was all just gel.
Most of the beings that are out there are humanlike or actually human-looking.
OUR DNA HAS BEEN HEAVILY ALTERED BY A VARIETY OF VISITING RACES
In fact, we have been visited by multiple human groups.
They all have tinkered with our DNA. We are like a genetics wonderland.
Our DNA has been spliced and re-spliced and tinkered with by so many different races.
There are actually 40 different extraterrestrial groups, most of whom are human or humanlike, and some of which look just like people on earth, (who are claiming to be our progenitors).
There's one group that looks just like the Maoris from New Zealand, for example.
There are a couple of other groups that look just like Asians on earth.
THERE IS AT LEAST ONE GROUP THAT LOOKS LIKE BLACK PEOPLE, ONLY TALLER
I now have found out there is a group that looks like black people. They look like the Zulu tribe, that type of a physique, except that they are really tall and really skinny. (They also apparently are very friendly and smile frequently.)
So all the different types of people who are on earth have extraterrestrial families. All the different races have extraterrestrial families.
On a secret level, all these different groups – there are about 40 of them altogether – have presented to us, meaning our secret government, genetic evidence, physical evidence, holographic evidence on these little Ipads that they have that they show us movies on….
[This evidence states] that they are the guys that made us.
And they can't all be right.
SOME OF THEM DO LOOK VERY DIFFERENT
J: How do we know when one is standing next to us? Are we able to tell the difference? Is there something that sticks out?
D: In some cases it would be absolutely impossible not to know that you are in front of something very, very unusual.
There are micro-ETs that are literally no bigger than about a centimeter to an inch in height.
There are some – in fact, my guy who handled two thousand, the largest one that he ever saw was about 45 feet tall and looked like it was made out of rocks.
[In terms of] the average groups that we see, we're actually a little bit taller than average.
The overall average of height, if you really wanted to standardize it, is about waist high for us, perhaps a little bit taller.
There are obviously other groups that are taller than us, and some that are significantly taller.
There's a range of 12 to 13 feet that is fairly common. There is a range of about eight to nine feet that is fairly common.
We are actually among the taller groups.
THERE WILL BE DIFFERENCES, SUCH AS IN SKIN COLOR
Now, most of them do look predominantly human, but you are going to have some discrepancies.
You are going to have, for example, all different types of skin color.
And by that I mean every type of color in the rainbow spectrum, if you then take it and turn it into a pastel.
You will have people with pastel blue skin, pastel pink, pastel yellow, pastel green, pastel orange. So that's very common.
A lot of them do have eyes that look larger than ours. That is one giveaway.
A lot of them are hairless, but a lot of them do have hair.
It is common for them to have a larger head than we do, as they get more advanced.
The elongated skull is fairly common.
MANY OF THE 'GRAY' TYPES ARE ACTUALLY DRONES
The "Gray" type is actually not that common. Those are typically more along the lines of an android – like a genetically grown drone.
They call it a Programmable Life Form.
Grays, that type does not usually grow naturally. They are genetic experiments, basically.
J: They don't have a soul or a conscience? They are like a machine?
D: It's sort of like an advanced biological robot, yeah.
J: Yeah. All right, all right.
D: They can be programmed to perform certain tasks.
They are sentient, but they would not have a typical type of soul evolution like we would think of.
WHICH ET GROUPS ARE WORKING WITH WHICH EARTH GROUPS?
J: Let me ask you this. When we are talking about the war that is going on, and we are the tools, so to speak.
Can you equate it to, is there a good race of ET that is maybe controlling a country like the United States, and they are pitting us against China, so to speak?
Or, is it more inside, where the infighting is on both sides of the Obama administration, pulling back and forth?
D: It's a very good question.
There are multiple ET groups.
It's not like the Lone Ranger, where, OK, he wears the white mask and he's the good guy. The other guy wears the black costume and he's the bad guy. (Laughs)
J: I got you.
POSITIVE MULTI-DIMENSIONAL BEINGS WORK BEHIND THE SCENES
D: What we're dealing with is different groups with different agendas, some of which are more positive than others.
There are also positive beings that are multi-dimensional and largely stay out of the way.
Most of these ETs that I have been talking to you about and describing are not even aware that these higher-dimensional beings exist.
The higher-dimensional beings are working in a very interesting veiled fashion that is not obvious to most of the ET groups that would look human.
J: Right.
WITHIN THE MORE PHYSICAL ET GROUPS, YOU HAVE WIDELY DIVERGENT CHARACTERS
D: Within the ET groups that look human, they have competing agendas and competing needs.
Even within these societies, of course, you are going to have certain people who are divergent characters.
You'll have your criminals. You'll have your murderers. You'll have your crooks who are going to try to steal something.
So you can't just say, "Oh, these are the blue aliens. And the blue aliens are the good guys. And the red aliens are the bad guys."
It doesn't work like that. It is a very vast and complex sociological problem to solve.
THE GOOD GUYS ARE WINNING — AND IT IS BUILDING UP TO SOMETHING
What I can say is that there are alliances with different factions of ETs working with different factions on earth.
And the good guys are winning now by a significant degree.
It is building up to something.
It is going to be like a geopolitical, worldwide moment of truth.
We're probably not going to get disclosure immediately when this happens, but it probably won't take very long once it does.
IS DICK CHENEY AN EXTRATERRESTRIAL?
J: Let me ask you this. Are there any heads of state that are actual ETs and not human?
For instance. Dick Cheney. ET or human?
D: (Laughing)
J: (Laughs) And I'm being serious! Don't laugh! Don't laugh! (Laughing)
You know, I could look at Obama and say "Alien," pretty much.
LET'S NOT USE THE TERM "ALIEN"
D: Again, I would use the term extraterrestrial, because "alien" is like the N-word once you talk to these people.
They don't like that word at all.
J: Oh, okay. Heh, heh, yeah, I can see that.
D: Because they're families, right?
J: Yeah, yeah!
D: They've got mothers and children… perfectly good people if you talk to them.
ARE ANY ELECTED LEADERS HUMAN ETS?
J: Right. So Dick Cheney. ET? (Laughs)
Are there any string-pullers that are actual ETs?
D: If I were to answer that question to the fullest extent of my knowledge, and then this all became public in disclosure, that could actually come back to haunt me and bite me in the ass.
J: Well, but you not answering is going to…
D: I will say truthfully that as far as I know, no visible elected leaders who are heads of state are extraterrestrial humans.
THERE ARE ABOUT 10,000 TO 18,000 HUMAN ETS ON EARTH AT ANY ONE TIME
That being said, my knowledge is that there are about 10,000 to 18,000 of them at any one time on Earth.
And I do have some information that suggests that some people who work in the governments are in fact extraterrestrial humans.
But they are not reptilians and they are not shape-shifters.
Nobody's biology can do that.
The only type of shape-shifter that I've ever been aware of, from all the different people I have spoken to, is AI.
THE US DID HAVE A PROBLEM WITH SHAPE-SHIFTING AI IN THE 1970s
There are certain types of AI that are based on nanites, which are tiny little robots that can assemble into any shape they want.
The United States did have a huge problem with the nanites, which they solved in the 1970s.
There was a time where nanite humanoids were actually going into the White House and were pooling down into carpets and things like that.
They put some very advanced technology inside the White House that prevents the nanites from doing their little electro-mechanical handshake that allows them to build into structures.
It's essentially like a force field that keeps them from being able to get in.
And so we've predominantly dealt with the AI problem. Most of the AI, in fact as far as I know, all of the AI has been essentially shooed away from the Earth – for now.
THERE IS NO SUCH THING AS A BIOLOGICAL SHAPE-SHIFTER
So there is no such thing as a biological shape-shifting organism.
That is unfortunately a very grotesque distortion of truth that has been promulgated by many people who really don't know anything.
I'm not saying that they are bad people; they've just got bad information.
J: Have you ever picked up the phone and talked to David Icke about this directly?
D: You had to mention the name, didn't you?
J: (Laughs) I had to go there.
D: (Laughs) I think David Icke is a hero. I think he's done amazing work.
J: I do too! Absolutely.
D: He has said some disparaging stuff about me online.
This field, as you know, Jimmy, is similar to rap music. Everybody's wanting to bust a rhyme about how they're the greatest.
DAVID ICKE HAS GOT A GREAT SOUL
J: I hear ya there. I respect David Icke. He has not only been a guest on this program.
I think the one thing about him that people misconstrue a little bit is he speaks loudly and with conviction.
That gets confused with him being a bad guy. He's actually got a great soul.
D: Yeah!
J: He believes in his message and he's very passionate about it.
D: What a marvelous, guided course. He starts out as a major sports hero in the UK.
J: Oh, yeah!
D: Then he becomes a major newscaster…
J: A broadcaster…
D: As a sports journalist. And then he gets awakened to the truth and starts to disclose very real information.
So he has been an indispensable part of our collective awakening.
J: No doubt.
D: I just wish that he was a little more focused on seeing people as all children of one infinite creator, and not trying to paint people as shape-shifting sub-humans.
THE "SECRET SERVICE SHAPE-SHIFTER" VIDEO IS A WELL-PAID HOAX
J: I'm sure you've seen the video of one of Obama's secret service guys shape shifting?
D: Yeah. That's a hoax. That's a hoax.
J: It's a great video, though, man!
D: You have to understand that there are… (laughs) there are a lot of people who make money off of doing this stuff, and they're probably paid better than any of us are.
If I even got a ten-percent credit for the amount of jobs that I've created, just by myself, I would be far, far better off (laughs) than I am.
J: You could get another Martin D-45 (guitar).
D: (Laughs)
J: That was between you and I. Nobody else got it.
D: (Laughs)
WHAT IS THE RATIO BETWEEN GOOD ETs AND BAD ETs?
J: This question is from Renee, one of our producers here. She says "Have the larger number of good ETs overpowered the smaller number of negative ones?"
And I am going to follow up with another question. What is the number? What is the ratio?
D: The ratio of good ETs to bad ETs is significantly in favor of good ETs.
A conservative estimate, and this is just the groups that are immediately politically involved with us in our local area, is six bad groups versus about 50 positive groups.
So the negative groups are a lot less.
SOME OF THE NEGATIVE GROUPS LOOK VERY DIFFERENT
Now. When you're dealing with negative groups, interestingly enough, some of these negative groups are the most physiologically divergent from us in terms of how they look.
That might be part of why they can dehumanize us.
You do have mantis-looking people that essentially have legs and arms. Their body looks hominid from the neck down.
Then they have essentially an insect head with mandibles and compound eyes.
That would be a very, very disturbing being to see in front of you.
J: Right.
SOME OF THEM ACTUALLY DO HAVE REPTILE-LIKE HEADS ON HOMINID BODIES
D: Another type is there are actual reptilians.
One of the types of reptilians does have a head that looks exactly like a Komodo dragon or the head of any of a number of reptiles, like maybe an iguana (minus the spikes on top.)
J: Right.
D: Not quite like an iguana. But OK.
If you go and look at this movie that was made by the guys (who did the Matrix)… the movie trailer that was made by the Wachowskis.
I can't really say "guys" anymore, but… (laughs)
J: (Laughs) Right.
D: They have this movie coming out in the Spring called Jupiter Ascending.
If you watch the movie trailer, it's very edgy how much they're disclosing in that trailer.
And one of the things you see in that trailer is a reptilian, where you take a reptile head and stick it on a hominid body.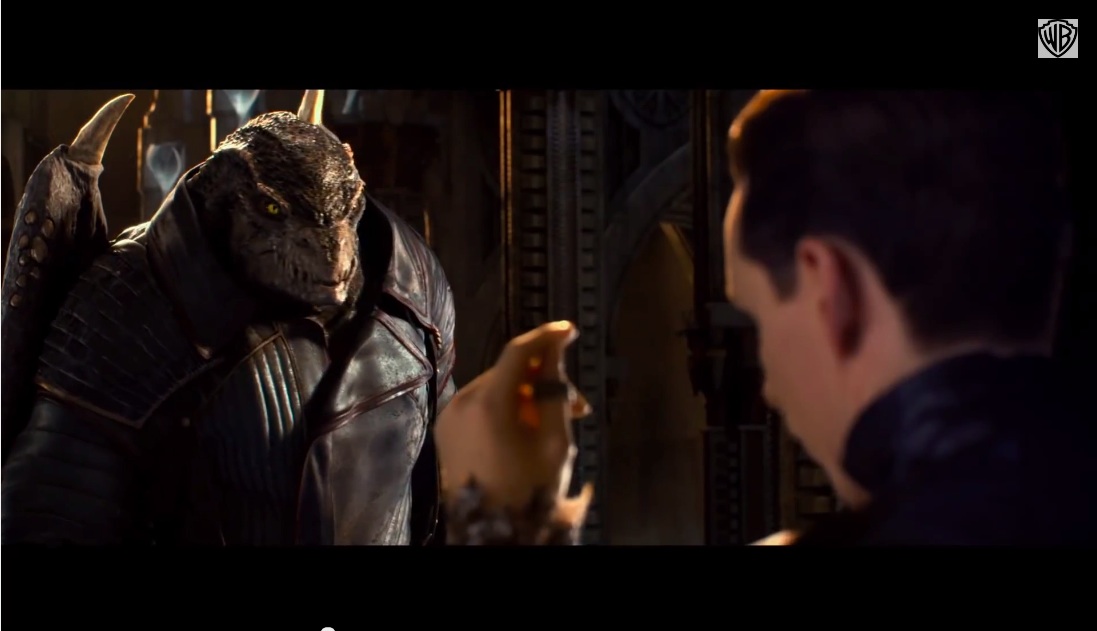 Now there are people who look just like that, except that they don't have wings.
The wings thing is a misperception.
REPTOIDS ALSO DO EXIST
Then you also have reptoids, which have reptilian-like features, including scales and vertical-slit pupils, but their heads would be more like what we would think of as a grey.
It is a large head, large almond-shaped eyes, but with the vertical-slit pupils.
They have more like a nose and mouth, whereas these other groups just have a snout and teeth.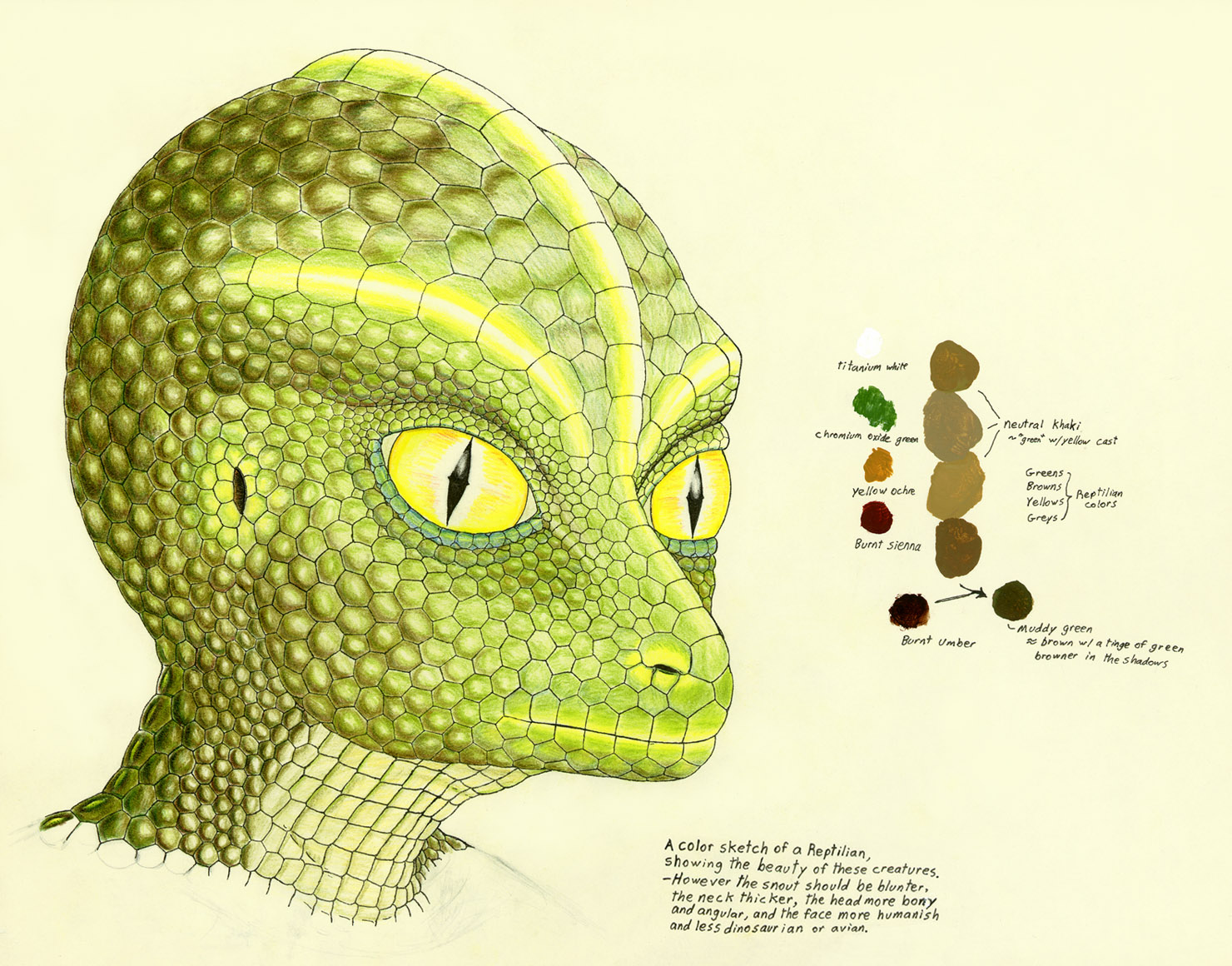 J: (Exhales loudly)
D: They don't have any type of human-looking nose and mouth as we normally would think of it.
ARE THERE ANY REAL PHOTOGRAPHS?
J: With any of these insiders that you have been talking to, have you seen photographs and such?
D: There is one photograph that has leaked from a guy who was an Area 51 insider who recently died.
He leaked a picture of an Orange. This was a dead Orange.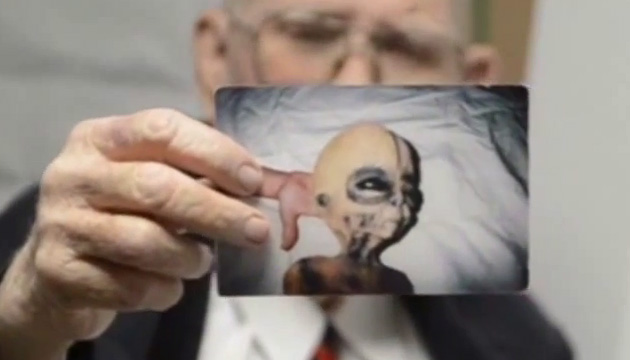 This is a group that looks like the Grays, but they're actually very positive and loving people.
That is an authentic photograph. If you go dig that reference up, and I will try to find it for you, I have it in my notes…
J: Okay.
[The eyes and skin in the image are heavily sunken in compared to what they normally look like. This race has very animated, expressive and loving eyes.]
THE CABAL KEEPS THE SPACE PROGRAM VERY TIGHTLY CONTROLLED
D: The problem is that the Cabal is essentially in control of our space program.
There is a vastly lethal force that prevents people from pulling any type of data like photographs out.
Even with the level of difficulty that Snowden had in getting files out of the NSA on a thumb drive, to get things out of the space program is basically impossible.
Once you join the space program, if you ever get to come back to Earth at all, it's not for a 20-year period of time (in most cases.)
They are going to check every inner and outer nook and crevice of your body before you ever get welcomed back into our society.
THEY DO NOT HAVE INTERNET ACCESS, NOR RECEIVE ANY NEWS FROM EARTH
And, the people who are off-planet do not have access to our internet. They do not have access to any news from the earth.
They don't know anything about what is happening on earth.
They are kept in the strictest secrecy.
And, people from Earth who interact with them are not allowed to tell them anything about anything that is going on.
[They do get access to some of our movies and TV shows, but it is all strictly controlled.]
THERE ARE MILLIONS OF PEOPLE IN THE SPACE PROGRAM, INCLUDING CLONES
There are millions of people who work off-planet.
They have been taken from the earth, a lot of them in the 1950s (and 60s).
They had a population boom. They have had a lot of children.
There is a lot of cloning going on.
There are a lot of places off-planet where you walk around and you see dozens and dozens of people with the exact same face.
OUR MAIN BASE IS CALLED THE "LUNAR OPERATIONS CENTER"
J: Oh, interesting! Interesting! What about the moon?
D: The moon is absolutely loaded with extraterrestrial encampments, all on the dark side.
The main base that we have on there is called LOC, or Lunar Operations Center.
That is where people from our group and other groups actually rendezvous before they go elsewhere.
ANCIENT DEBRIS FIELDS HAVE BEEN LEFT ON THE MOON AS A REMINDER
There were some very nasty ancient battles on the moon.
Some of those debris fields are still left intact as a reminder to these various ET groups not to war with each other, and why they shouldn't.
There are groups that have had battles with each other that could go on for eight thousand years.
They have been hating each other and fighting with each other (for all that time.)
And they may literally have encampments on the dark side of the moon that are only a couple of kilometers apart from each other.
They keep very good borders.
If you were to see the dark side of the moon, with any kind of typical telescope or anything like that, it literally looks like Manhattan at night.
J: I've said that so much. We'll come back to that if we have time.
WHAT'S THE END GAME?
J: What's the end game here? Is it to control the earth and its resources, or is it just sport?
What's the end game?
D: Well, you have to define which group's agenda you are referring to.
J: Sure.
D: The negative groups… I know it sounds very cliché, and I do apologize for this, but look….
If you want to go back to the Bible, you've got Jesus who is being tempted by this serpent in the garden.
REPTILIANS WERE WIDELY DISTRIBUTED ON EARTH IN THE PAST
As it turns out, and I have done this research for Ancient Aliens. I have done episodes for them.
Unfortunately, a lot of this stuff was left on the cutting room floor, which I don't think was an accident.
There are reptilian groups that were on earth in every major culture. The Hindus called them the Nagas, and they are a serpent-looking people.
There are Indian temples that have serpents all over them.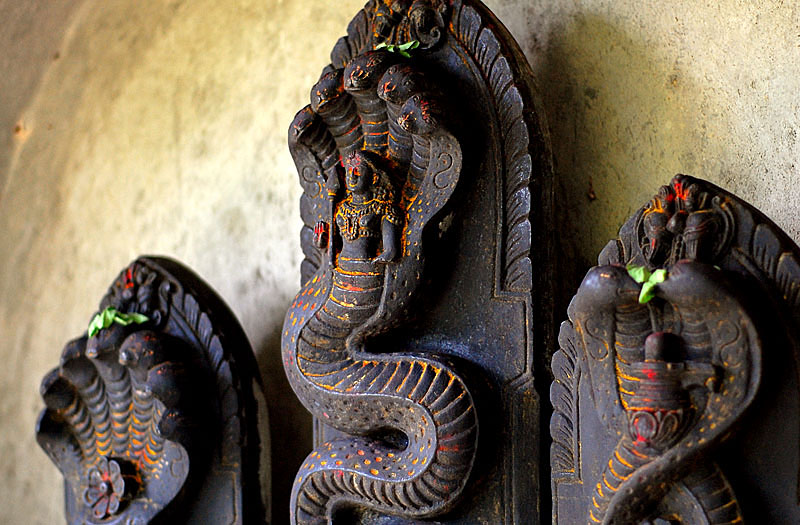 THE "PLUMED SERPENT"
You look over in Mesoamerica and what do you have? You have step-pyramids that have the "Plumed Serpent" on them. Right?
J: That's right!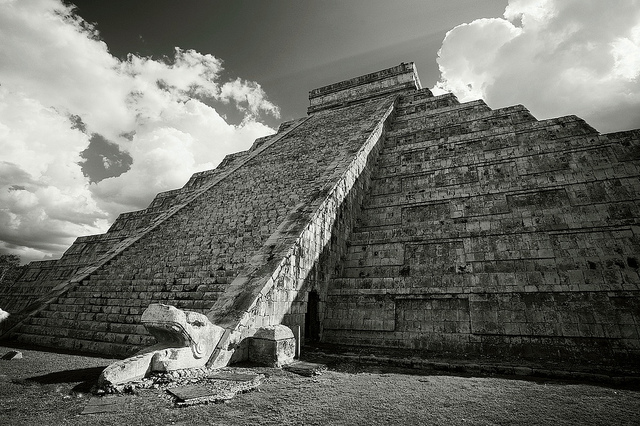 D: You have this Sumerian sculpture of this mother suckling an infant, and her head looks like a reptile head.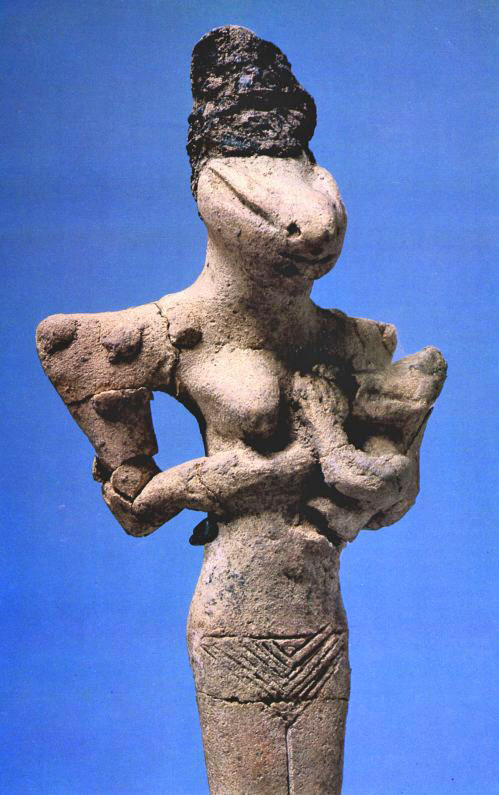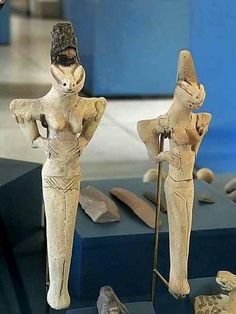 This is not stuff that was done randomly. This is because these people were here.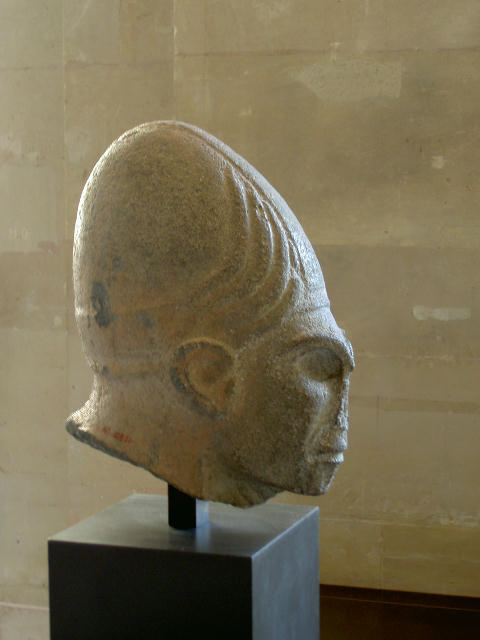 THE SERPENT WHO TEMPTED EVE IN THE GARDEN OF EDEN IS ANOTHER EXAMPLE
J: The Garden of Eden?
D: The Garden of Eden, same thing.
It is a cliché, but it is true that there are negative ETs that would look like what we would think of as demons.
POSITIVE ET HUMANS OR "ANGELS" HAVE BEEN VISITING US AS WELL
And it is also true that there are positive groups that have come here. They are human.
Jesus would be an extraterrestrial human. Buddha would be an extraterrestrial human.
The second Buddha, which was Padmasambhava, who could fly and do all kinds of amazing stuff? He was an extraterrestrial.
It is very likely that some of the South American gods like Quetzalcoatl were also extraterrestrials.
"JUST BE NICE" — IT ISN'T AS SIMPLE AS WE THINK
These people have been trying to give us the most basic spiritual teachings about "Just be nice! Is it really that hard? Just be nice!"
That's what is going to turn this thing around for us. All of these religions have seeds of the truth.
It's really sad and unfortunate that the people who are in power – the people who are running our financial system and the Western media – are in some senses extremely blind to the greater positive nature of the universe and the spiritual reality that we live in.
They have a spiritual philosophy, but it is rooted in a very controlling, manipulative and negative mindset, which for them is the only truth.
They do not understand that they will be obstructed.
THE NEGATIVE ELITE DO NOT REALIZE THAT THE GAME IS RIGGED AND THEY CANNOT WIN
They do not understand that they cannot win this.
They are very mocking and sarcastic about the Bible. They think it's a joke.
They think it's no better than toilet paper you would wipe your butt with.
In fact, the Bible and other great religious works are sort of like thumbnail sketches of what we're now going through.
The prophecies in the Bible and other works are essentially accurate.
They are just very simplified for people from two thousand years ago, with the level of knowledge and vocabulary that they had available to them at that time.
THE POSITIVE ETs CANNOT DIRECTLY INTERFERE WITH OUR FREE WILL
The core, essential nature of what the great religions teach us is the key of what all the benevolent ETs are still trying to do.
They are still trying to get us these principles. They are still trying to help us transform into a more loving society.
And they work in a very strange reality where they are not allowed to directly intervene.
They have to work on our free will. They can only give us clues and trails of bread crumbs.
They can't just show up in the sky and show us religious icons for whatever culture is appropriate, and say "Here we are.
"We are the ones you've been reading about for the last two thousand years, and we're back."
They can't do that.
HOW LONG HAVE THEY BEEN HERE?
J: And which leads me to this question. How long have they been here?
And before you answer, here we have the obvious things like Giza and Stonehenge and some of the other megalithic sites.
Certainly, Gobekli Tepe now, which goes back an additional 10,000 years.
Have they been here at least that long? Or are we talking hundreds of thousands of years?
D: Oh, yeah. Much, much, much older.
SOME BREATHTAKING NEW INSIDER INFO HAS RECENTLY SURFACED
You have to understand this is all some new insider information I've gotten recently.
We've had a wonderful breakthrough with some new people coming forward who know a tremendous amount.
I can't explain how incredibly awesome it is to talk to somebody (like this.)
I have thousands of things that I have not leaked online for various reasons.
Part of it is that I need to see who is real, and who is just parroting things that I (and others) have already leaked online before.
J: Right.
D: There are people out there who are claiming to be insiders and who are basically just compiling what they've heard from me and other people.
I hold a LOT of things back so I can see who is real.
J: Right.
THE ENTIRE SAHARA DESERT HAS RUINED ANCIENT CITIES BENEATH THE SAND
D: We've had some very, very real people show up who know a heck of a lot at the very highest level.
I have learned a lot more.
One of the things I know now is that the top third of Africa, the Sahara Desert, was all a vast civilization.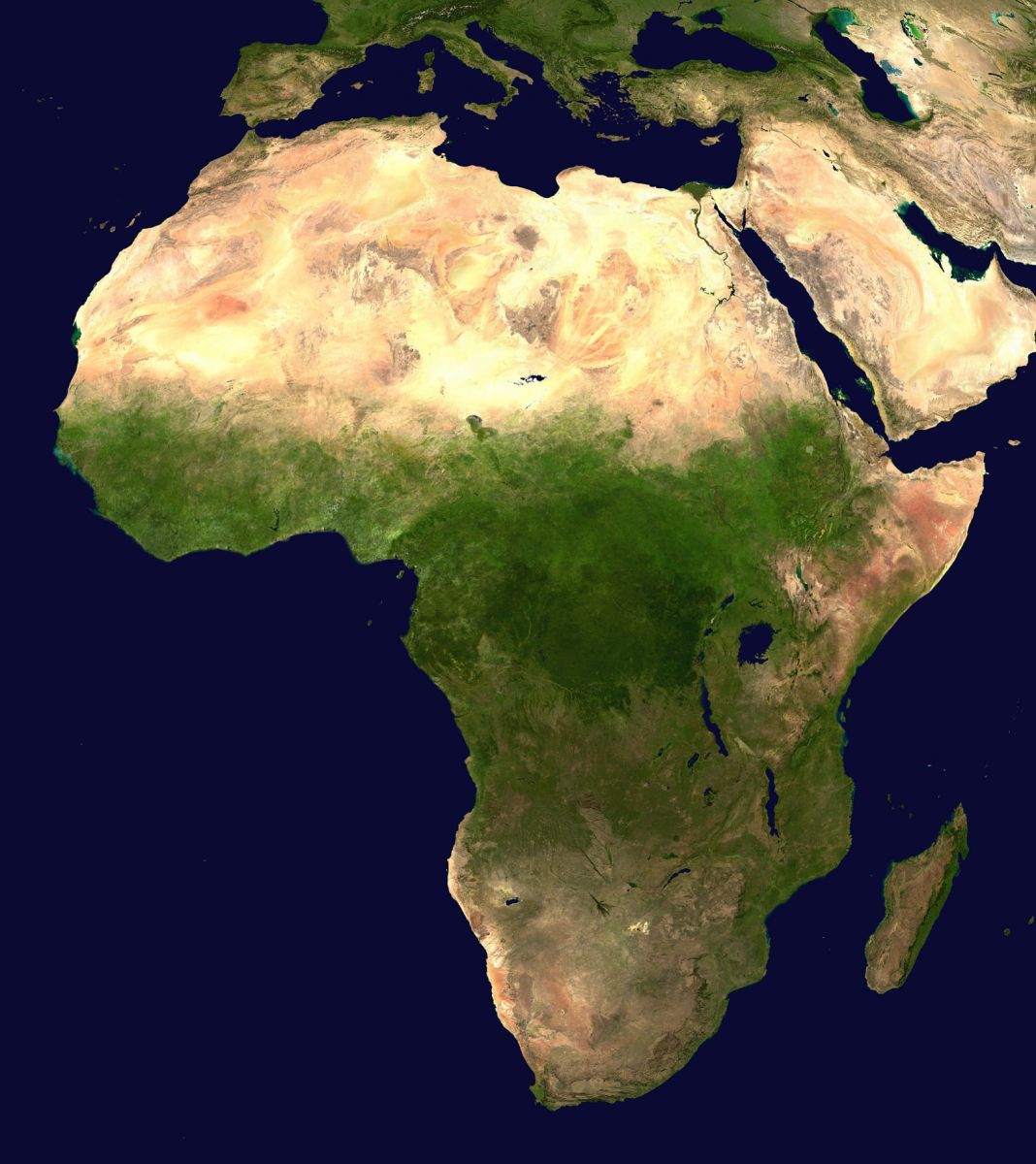 We're guessing it was probably that way about 50,000 years ago – and it was all wiped out in a massive, massive attack.
The Giza plateau in Egypt is only the highest portion of a civilization that is still very real.
It is all waiting for us under the sand, anywhere between about 40 feet to 100 to 400 feet down in the Sahara Desert.
If we started just digging out the whole Sahara Desert, it would be the ultimate extraterrestrial artifact playground.
You just can't imagine. So many buildings, so many technological artifacts down there. It is just totally mind-blowing.
PYRAMIDS AND BUILDINGS UNDER THE ICE IN ANTARCTICA
And the same thing is true with Antarctica.
There are gas pockets in Antarctica caused by volcanism that melts the ice.
If you go down (into these pockets), there are huge areas of toppled-over buildings of vast size.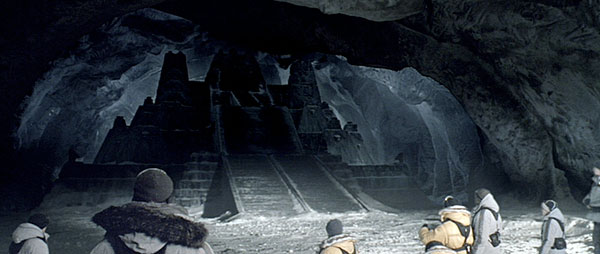 Scene from "Alien Vs. Predator," picturing pyramid under Antarctic ice as a form of disclosure.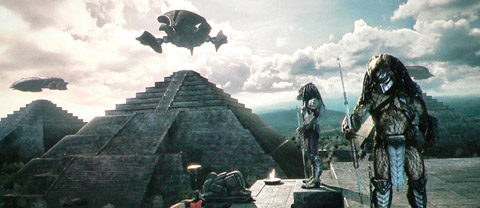 There are also very significant underground bases below the surface of these areas as well.
THE NAZIS WERE THE FIRST TO DISCOVER THIS — AND IMMEDIATELY TOOK IT OVER
Actually, the Nazis in World War II were the first ones to go to Antarctica.
They went into some of these pockets and cavities and found some of these places.
They basically re-occupied it and took it over.
That was the "New Berlin" base that they then transferred their operations to at the end of World War II when they realized they were losing.
THEY ALSO WENT TO THE MOON
At the same time they also went to the Moon.
The Nazis were the first government to develop flying craft using antigravity, thanks to a few different things they got.
One of (their sources) was Viktor Schauberger's work.
Some of it was from extraterrestrials who had contacted the Nazis, like some of these reptilian groups. They made treaties with the Nazis.
And in fact, the original Lunar Operations Center on the moon is still there. It's ruined now.
They don't use it anymore, but it is a swastika-shaped building on the moon – believe it or not.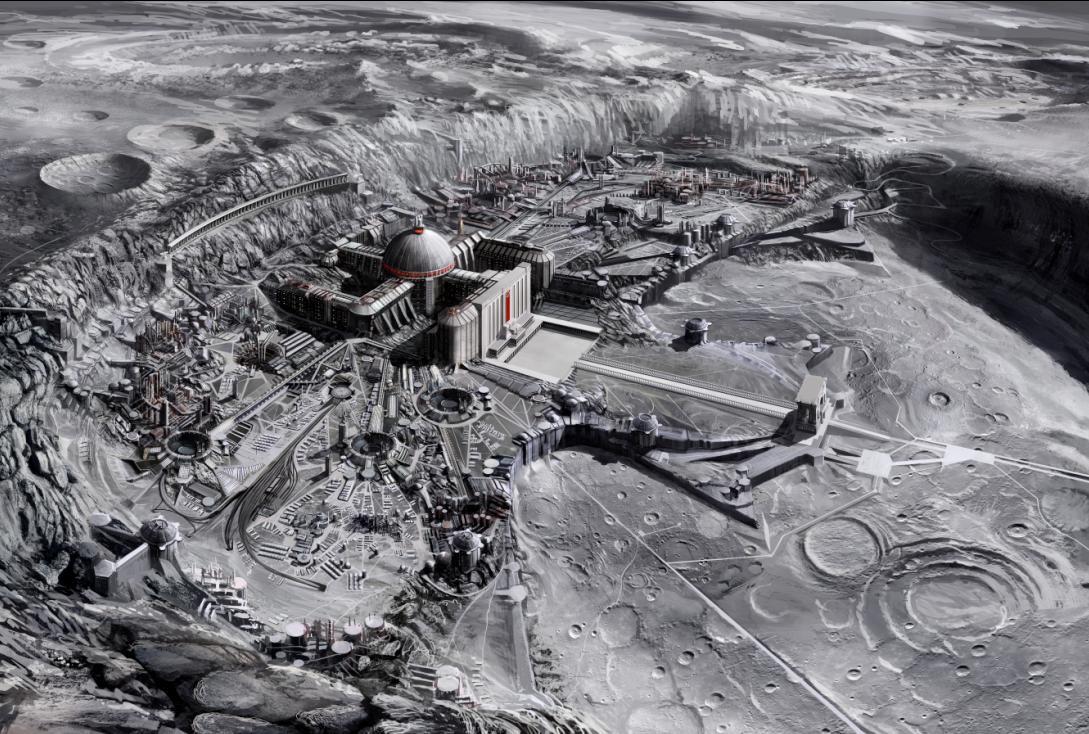 Hypothetical reconstruction of swastika-shaped Nazi moon base.
ARE ANY OF THESE ANCIENT RUINS STILL OCCUPIED?
J: With Antarctica and the Sahara Desert, the northern part of Africa, is any of that still occupied or has it been abandoned?
D: The underground facilities, very much so. There are a lot of different ETs here who still work in and around our earth.
There are undersea bases, underground bases.
And you have to understand that the Egyptian priesthood went around to various digs that they had conducted and found all kinds of ancient, very, very valuable extraterrestrial documents and books.
They look like paper, but they are not made out of paper. It's some sort of Kevlar type of material.
J: Hmm.
THE BURNING OF THE LIBRARY OF ALEXANDRIA WAS A FALSE FLAG — NONE OF THE GOOD STUFF WAS LOST
D: Those books were stored in the Library of Alexandria.
Then when they allegedly burned the Library of Alexandria, that was a false flag.
All they actually let burn was census documents and tax forms.
They took all the good stuff and relocated it to, guess what? The Vatican Library, where it still is today.
THERE ARE BOOKS DETAILING THE COLONIZATION OF OUR SOLAR SYSTEM
There is a vast repository of extraterrestrial books that goes back through the whole history of extraterrestrial colonization of our solar system.
This includes Mars. It includes the Moon. It includes a planet that was a super-Earth that blew up and became the Asteroid Belt.
There are settlements all over our solar system.
Most of the large moons in our solar system still have vast amounts of ancient bases dug into them.
There are ancient toys all over the place in our solar system. They are everywhere!
WHAT ABOUT THE MALIBU UNDERSEA BASE?
J: What about the Malibu deep underwater base? I haven't had a chance to talk to you about that.
We made the discovery back in May. Well, we didn't discover it – it was already there.
We didn't plant a flag on anything, but we certainly brought it to the media. I haven't had a chance to talk to you about it directly.
What do you know about that?
D: I know it's there, and it's definitely real. I don't know actually that much about whether it is manned by Earth-based personnel or extraterrestrial or some combination of the two.
THERE ARE A GOOD NUMBER OF ETs WORKING UNDERGROUND
There are a fairly good number of extraterrestrials that work in underground and undersea facilities.
When I mentioned before that there are 10,000 to 18,000 people walking around here, I'm not including those in the underground category.
Those are just people that have some sort of immigration papers and have been allowed to be here.
They are not threatening. They are very, very, very tightly monitored, by the way.
THE ET HUMANS ALLOWED ON EARTH ARE NO MORE THREATENING THAN ANY OF THE REST OF US
If people start freaking out about this stuff, and they get all paranoid, look.
These are ordinary flesh-and-blood beings. If you shot them with a gun, they are going to blow up just like anybody else.
J: Right.
D: They don't have any special capabilities.
They may have certain types of weapons, but they are not allowed to bring those weapons here.
They really do not… they are at a total disadvantage. There is no advantage to these people telling us who they are.
THERE WAS A PLAN FOR OBAMA TO PRODUCE DISCLOSURE IN 2009
Part of the plan for disclosure has been that if we get to that point….
Like for example, it didn't happen, but there was a plan on the table that Obama was going to tell us, in November 2009, that there were five different extraterrestrial human groups that have been working with the United States government for a century.
It didn't start with Roswell. It's a lot older than that.
He was going to introduce us to these people on live television – in a two-hour special on every network, all over TV.
He was going to say, "These people are here to help us. Please don't shoot them."
That would have been mind-blowing. It didn't happen, but it could have happened.
It was thwarted by five different factions that made sure he wasn't going to do that.
THE NORWAY SPIRAL WAS INTENDED TO THREATEN OBAMA
One of the ways they made sure he wasn't going to do that was the Norway Spiral.
Isn't it interesting that Obama was going to accept the Nobel Peace Prize in Oslo, Norway (just a short time after the date we had been leaked for when he was planning to do this disclosure?)
The night before he does, this massive holographic spiral thing shows up in the sky – right over where he is going to get the prize.
And, at the same time, you had a gigantic mile-wide, floating black tetrahedron floating over the Kremlin in Russia.
J: That's right.
D: Those were our Cabal people threatening Obama.
[Again, you can see full-length episodes on all of this in the Disclosure miniseries of my internet TV show Wisdom Teachings.]
"YOU WOULDN'T LIKE IT IF YOU FLEW THROUGH ONE OF THESE…"
The original attempt that was going to be made was on November 21st, 2009. That's when they booked the time.
We had someone working at a high level for one of the major television networks who leaked this to us.
Again, I only hear about this stuff third-hand. Nobody is talking to me directly. I hear about it from somebody who hears about it from somebody.
What happened is the plan was thwarted.
There was a backup plan that Obama was going to make the announcement when he got the Nobel prize.
The night before he got the Nobel prize, they generated the Norway Spiral.
He was told by someone who was compromised and close to him in his security detachment, "By the way, Mr. Obama, if you decide to say anything tomorrow, you wouldn't like it if Air Force One happened to fly through one of these, would you?"
J: Wow!
D: Yeah. That's what that was. It was a massive, ballsy, masculine, incredibly aggressive threat: "Don't you dare do disclosure when you get the Nobel prize."
And he didn't.
WALKING AROUND WITH SECURITY
J: Okay. We have ten minutes left. Maybe we can stretch it.
D: It really flies by, huh?
J: Yeah. It really does. You and I knew that, though.
D: Yep.
J: Next time, we'll do four hours. (Laughs) I'm not kidding, either.
We're scratching the surface on all of these subjects. We're doing our best here.
Well, let me ask you this.
I have seen you. You have been forced into walking around with security. Armed security. I mean, real security.
D: That is correct.
HOW DO YOU DEAL WITH THIS ON A DAY-BY-DAY BASIS?
J: I mean, how is your private life? Knowing that, I've seen it myself with my own two eyes.
I remember the last time that I saw you, you literally had to turn to your security guy to calm him down (laughs). "This guy's a friend of mine. It's cool."
I'm like, man! Wow! Really.
I've seen it. So how is your private life? You want to share that with us? How do you deal with it on a day-by-day basis now?
D: I essentially keep myself really isolated, because there are threats against me. I have to be extremely limited in how much I leave my house.
I do have various forms of security that I have in the house, including a dog that is one of the breeds that you want to have.
J: Right. It's not a schnauzer.
NO GUNS = NO "ANTI-GOVERNMENT RADICAL" LABEL
D: I do not own any firearms. I have been guided not to do that. I wouldn't want them here, because then they would be used against me.
I would be framed as an anti-government radical, or a terrorist, or something like that. So I do not have any weapons here.
THE BAD GUYS ARE NOT ALLOWED TO SHOOT THE RED CROSS WORKERS
There are also Divine protections. Some people are going to laugh their ass off when I say this.
This is a spiritual war, and as I said on your show, I think last time, there is a spiritual law that says that the bad guys are not allowed to shoot the Red Cross workers.
J: Yeah.
D: That is an absolute reality. So as long as I don't do anything corrupt, in a spiritual, moral, ethical sense….
YOU HAVE TO STAY TRUE TO THE SPIRITUAL PRINCIPLES YOU TEACH IF YOU WANT DIVINE PROTECTION
I haven't ripped anybody off. I haven't banged any female fans that would love to bang me – and there are plenty of them.
J: (Laughs)
D: Believe me, dude. It's like, you want to talk rock star, it's the same thing when it comes to this field.
J: Sure.
D: Especially when you go up on stage in front of two or three hundred people, you get all kinds of crazy stuff that happens.
J: Yep.
D: Just in trying to get from the stage to the bathroom, twenty or thirty people try to stop you.
OUR OWN WEAKNESSES CAN BE USED AGAINST US
So my attitude is, there are not very many people out there who are doing what I'm doing.
Then, of those people, a lot of them have had various character defects.
Some of them are honest about them and some of them are not.
Then those character defects at various times can end up leaking. And then those people are humiliated or discredited.
In some cases, they do it to themselves.
So, for example, you're never going to hear me publicly saying anything derogatory about other people in my field.
NEVER BETRAY THE IDENTITY OF AN INSIDER
Another example. I will never betray the confidence of any of my sources.
I would rather take a bullet than betray someone's identity, because that gets people killed.
And people have been killed. There has been a lot of ignorance and stupidity in how we have handled this. I didn't even learn the full extent of it until recently.
I don't think that I personally leaked any information that got people killed, but others who have been talking about this definitely did.
So this is real. And it is a battle. I forget what you asked me. I'm sorry.
GARRISONED AT HOME, VERY LIMITED SOCIAL INTERACTION
J: It's a… you live a very sheltered life now.
D: Yeah.
J: There used to be a time when you could run around the streets and do whatever you want, but it's not that kind of party anymore.
D: No. I'm in a garrison mentality right now.
J: Sure.
D: I stay at home. I have very limited social interactions. Pretty much the only people I talk to are insiders.
IF THERE WAS A VALIANT FORCE TO SERVE WITHIN, I WOULD DO IT
Most people I talk to have highly advanced special-ops military training.
As a result, I am much more sympathetic to the military than I used to be.
If I had the opportunity to serve in a valiant military force, I would gladly do it – but there is nothing like that on earth right now, unfortunately.
WE ARE PROGRAMMED TO BE HIGHLY EMOTIONAL
J: Was this life an accident? Or do you feel like, or have you been told, that you were chosen?
D: Well, "chosen" implies a Messianic, Christ complex, which I have fastidiously tried to avoid, even though many people put their projections on us.
In fact, this is a very interesting point. It is sort of a side tangent, but it is worth saying.
The various extraterrestrials who have tinkered with our DNA for thousands of years programmed us for certain things.
One of the things they programmed us with is we have a huge bandwidth of emotions – much more than most other groups.
This is our greatest weakness – and it also makes us potentially very threatening to them.
When we harness the power of our emotions, we can make massive spiritual growth very quickly.
[In fact, I was told that the ET humans are fascinated by our range of emotions. Once we "get it together" spiritually, we can become far more powerful than they are.]
WE ARE PROGRAMMED FOR HERO WORSHIP, WHICH MAKES US EASIER TO CONTROL
Another thing that we've been genetically programmed to do is to create and worship idols.
A very essential stage of our awakening is to stop doing that, and recognize our personal power.
[This is much better] than wanting to have a hero figure that we think is going to save us, so we can just sit pretty and not have to do anything ourselves.
[DAVID'S CONNECTION CUTS OUT RIGHT AT THIS MOMENT]
J: That's an interesting point. Do the ET races, there are so many of them… do they have a religion? Or do they recognize… they don't have hero worship.
What's their relationship with themselves and religion? Oh, I think I just lost David. I just, my internet just went down…
[END. He goes on to very emphatically talk about how this had never happened to him before in all the years he's done this show.]
SO THERE YOU HAVE IT
This has already turned into a huge piece, so we will stop here for now — even though there is much more to say.
I do not feel the interruption of Jimmy's reception was an accident. It was precisely timed at the end of a significant statement I made.
It does appear that we were victims of sophisticated jamming and a takedown of his internet reception. That means we struck a nerve.
Your support is our best protection.
So if you like this, spread the word — and be sure to check out Wisdom Teachings and our epic disclosure books, The Source Field Investigations and The Synchronicity Key.
Enjoy the holidays! If even 10 percent of what I'm hearing is true, we may have some great surprises in store for us in the coming year. Maybe sooner rather than later.
NEXT MORNING: MORE SYNCHRONICITY FUN
We haven't posted this on Facebook and Twitter yet, so at this point it's still getting rolling. Typically we hold off until final edits are in place.
When I came in to correct a few minor errors, the hit counter was at 1221.

This may not seem like much, but I have thought quite a bit lately about the anniversary of 12/21/12 — the Mayan Calendar's end-date.
It does appear that it represented a shift point that has been most notable by the rapid moves towards the defeat of the Cabal and disclosure.
After I finished my edits and posted them just now, we had repeating digits on the hit counter, as so often happens. This time it was 2111.

In case you are new to this, much of my journey into discovering this information came through synchronicity — hence the title of my latest book.
It appears that seemingly random free-will decisions are actually being precisely synchronized — so as to convey meaningful information.
I see it as a slap on the back — a guided way of saying thank-you and "good job" from our own soul. A nice little star for our Christmas tree!