25 narrations that tell the story, with gorgeous musical orchestrations to support the voice
25 vocal songs with David as the lead singer and Larry on background vocals
Incredible quality from Larry's producer / engineer / instrumental experience with over 500 signed recording artists — mastering the finished products that led to millions of copies sold, by many of the biggest names in the industry
Majestic guitar and drum work — one of Larry's Grammys is for a guitar solo, and David's training as a jazz fusion drummer is realized throughout the project
Lush background vocals in almost every vocal song — gorgeous harmonies really put the icing on the cake!
Competitive Itunes-style pricing — 50 songs in the 'core' package for 39.99, less than 99 cents a song
Spiritually uplifting storyline, structured like a film, describing a character's journey through all the highs and lows of a full awakening
THE FOUR PARTS OF THE JOURNEY
Here is a list of song titles and times for each of the four parts. In honor of the classic feel and emotional 'archetype' of vinyl LPs, we structured each part to fit on an old-school conventional record album!
You can download the product and burn each part to a separate CD for your listening pleasure. Every odd-numbered track is a narration and every even-numbered track is a vocal song.
Part One (39 minutes)
01: Voice of Eternity
02: You're One With Me
03: The Invitation
04: Everything Tells Me
05: The Decision
06: I'm On My Way
07: Growth
08: When I Was a Little Boy
09: The Central Illusion
10: Two of Us
11: Enchantment
12: Moonlight Shines
Part Two (32 minutes)
13: Seven Lessons
14: Perfect Girl
15: Doubt
16: Do You Really, Really Love Me
17: Need
18: Quiet as the Night
19: Loss
20: You Owe Me a Favor
21: Resentment
22: Cast Iron Girl
23: Jealousy
24: She Lies
25: Betrayal
26: I Feel Nothing
Part Three (33.8 minutes)
27: Death
28: Where Were You
29: The Void
30: Save Me From Myself
31: Renewal
32: Hold On To Your Fever
33: Repetition
34: Singled Out
35: Reunion
36: You Are The One
37: Reconciliation
38: Wonderful One
Part Four (37.8 minutes)
39: Confusion
40: I See Myself in You
41: The Gift
42: You Fly
43: Dark Night of the Soul
44: All Alone
45: Breakthrough
46: Do You Remember Me
47: Awakening
48: Listen To You
49: Acceptance
50: Love is Everything
Wanderer Awakening – (Select) ($17.99)
The (Select) version of "Wanderer Awakening" contains 17 songs hand picked from the musical by David. These songs tell an abbreviated version of the "Wanderer" story and the listener is required to 'fill in the blanks' of the story line that happen in between the songs. This version was made for people who are looking to 'get their feet wet' with the "Wanderer" story.
After purchasing this item you would like to upgrade to the entire full length version of the work, your full purchase price that you paid for this (Select) version can be applied towards an upgrade. There is a unique coupon code made for you that is displayed in the download area of the (Select) version of "Wanderer Awakening" that allows you to receive a $17.99 credit towards the purchase of any of the other "Wanderer Awakening" versions.
The (Select) version is zipped into 2 easily down-loadable sections and contains over 1 HOUR of MP3 audio material. There are a total of 17 songs in this product.
Wanderer Awakening – (Gold) ($39.99)
This is basic "Wanderer Awakening" story told in four parts. The 'Gold' version of "Wanderer Awakening" is zipped into four easily down-loadable sections and contains over 2 HOURS of high quality MP3 audio material. It also contains the entire written story in multiple text formats for easy reading along while you listen. The "Wanderer Story" can be read alone without music on your favorite reading device if you choose. The text comes in 'Plain Text', 'MS-Word', 'PDF', and 'HTML' versions and can be read in any e-reader or browser.
This is the two hour musical event that David and Larry perform selections from when they do live conference events together. It tells the complete "Wanderer Story" from start to finish. There are 50 (fifty) songs in this product.
Wanderer Awakening – (Platinum) ($59.99)
This is the 6 part 'Platinum' version of "Wanderer Awakening". It is zipped into six easily down-loadable sections. In addition to all of the MP3 and text material that the (Gold) version offers, this product adds 25 additional songs.
These additional 25 songs support the story line and are the underlying themes used during the narration portions of the "Wanderer Awakening" musical. Many have stated that these themes should be made available without narration as they add to the effect of the storyline when listened to by themselves.
This product contains over 3 HOURS of MP3 audio material and there are 75 songs in this product.
Wanderer Awakening – (Galactic) ($99.99)
OUR BEST DEAL!
The 'crème de la crème' of the "Wanderer Awakening" story and our best deal ever is the 8 part 'Galactic' version of "Wanderer Awakening". The (Galactic) version of "Wanderer Awakening" contains EVERYTHING the other versions do plus it tells the complete "Wanderer" story in both the traditional vocally sung musical way and also the non-traditional (but equally effective) non-vocal way using musical cues.
In addition to the huge amount of music and text material in the (Galactic) version, you also are given access to a $25 coupon that can be used towards the purchase of our "Science of Peace – Cosmic Combo HD" product. That's a 25% savings off our already discounted price!
The (Galactic) version is zipped into eight easily down-loadable sections and contains over 5 HOURS of MP3 audio material. There are 100 songs in this product along with a $25 coupon good towards the purchase of "The Science of Peace – Cosmic Combo HD".
VIDEO PREVIEW…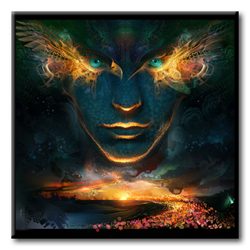 RAVE REVIEWS

As we write this, Wanderer Awakening has only been available for a few hours — but our feedback is already exceptional!
David, I've been giving myself a preview as I've been downloading my HD WA package. You have a sweet, clear, and compelling voice … I'm going to LOVE listening to it. I am most surprised at the range you can nail … way to go, guy! — Nancy in WI
Just bought your album and am loving it. Fantastic work — your voice is great! — Louis Coyle
I found this site about a month ago and I have already purchased all of your work and it's absolutely incredible. I've had to listen to "What is My Purpose" over and over again because it hits me at such a deep level. — Brendan Hill
GREAT David, I'm listening right now at work! Sounds Fantastic!
— Christa in Amsterdam
You should be commended for producing such an amazing project! I had been keeping up with the progress of it, but I had no idea it would be this massive and wide-ranging. Congratulations to both you and Larry! Well done! — 'Congratulations'
With Cover Art by Andrew Jones!
so far i am loving wanderers awakening! i'm making sure to listen to it with no distractions, and it's incredibly enjoyable. at first, i had to get used to you actually singing, but i have to say I'm very impressed.
— Chris
I'm listening to Wanderer Awakening right now. I'm on the 4th track, and I'm in awe.
I can hardly believe the incredible quality you guys achieved here! I was just about moved to tears on track 2. I'm still somewhat speechless… — Jon (Starborne)
I'm truly amazed, David. Though I knew the thoughts would be wonderful, great… I must admit I was a bit uneasy about hearing you sing.
I tend to feel others very acutely and when someone bombs (especially while singing) I can't stand to watch it. (It oftentimes hurts to watch American Idol!)
Your voice is — as another has described it — so sweet, clear and confident, even when ya go for the high ones, that within the first few minutes I found my fear subsiding — and allowing your surprisingly expressive voice, the great melodies and profound lyrics to take me away. — Rock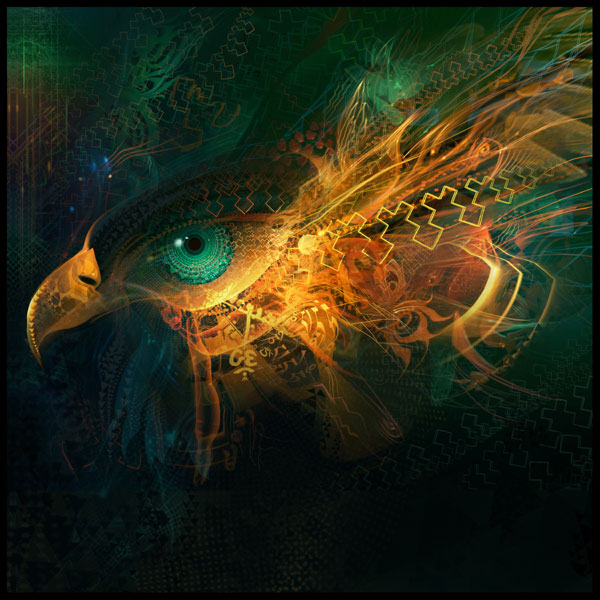 Our blazing-fast server is standing by awaiting your order.
Check it out — you'll be glad you did!
Note from Webmaster:
For those of you who have requested to hear samples of songs from this project, there are several songs available on YouTube… just search for the keywords "Wanderer Awakening" and you will find several fan videos there.