Tuesday 7/17/07
This Thursday you have a rare opportunity… to join a live, interactive chat with David from anywhere in the world!
YOU ASKED FOR MORE, YOU GOT IT…
This opportunity came to us from Lex Lonehood, ([email protected]), the webmaster of the Coast to Coast AM radio program. Coast has become one of the pre-eminent venues for forward-thinking metaphysical speakers to get their message out to an audience that literally numbers in the millions.
Unfortunately, the show is on relatively late at night even for the West Coast, and as conference organizers and booksellers will tell you, people in the metaphysical community are often quite gun-shy about ever investing money in anything — given the great proliferation of free (albeit often low-quality) material on the Internet.
Nonetheless, you can stay on the cutting edge of metaphysics, UFOlogy, 2012, consciousness science and the like by subscribing to Streamlink, Coast's online MP3 archive.
Any guest — including yours truly — who does a show will remain in the archives for 90 days, so you can collect the episodes you like on your hard drive or Ipod for a permanent record. The MP3s sound great. Audio highlights from every guest's appearance are also available, going back several years.
You can try it out at $6.95 each month, $29.95 for 6 months, or $54.95 for 12 months.
We subscribe in 12-month intervals out of our own pocket, not as a freebie gift for being a guest, and have found many wonderful treasures in the archives — particularly with the many frontier scientists being brought on to share their research, which is rarely if ever heard in the mainstream media.
One recent appearance that relates directly to the material in The Science of Peace and our CONVERGENCE film is Lynne McTaggart, author of "The Field" — and there are many others as well.
WHY ARE WE SAYING THIS?
We have had untold numbers of people tell us our voice is urgently needed in the international Coast community because it is so rare to find someone who gives a positive message and can back it up convincingly and scientifically.
It is quick and easy to slap together research online and conclude that we're all doomed. It is much more difficult to make a convincing case for how this is all part of a Grand Plan unfolding on Earth at this time, and there is no reason to be afraid.
Without repetition and exposure, the voices of fear will continue to predominate, and lead many well-intentioned but ill-informed people into paranoia and fear — which has a directly negative effect on the overall harmony of our world, as our Science of Peace material reveals.
You could say there IS a war going on, and it is a war of frequency. The loyal opposition seeks to keep us terrified, fearful and nervous. Our voice on Coast can help 'teach the teachers' and turn on greater numbers of people to new material they in turn can incorporate into their own work.
Coast gives us the opportunity to reach the people who are the most interested in these subjects, and give them a message they might never otherwise receive. That's where we need your help.
STREAMLINK
Only one Coast guest appears for this opportunity each month. George is available on the first Tuesday of each month and now we are honored to be this month's featured guest! We are told our last Coast appearance generated quite a 'buzz,' which is a very good thing!
There are only 100 people who can participate in the chatroom at a time, so Lex recommends you sign in a half-hour in advance to beat the rush.
In order to participate in this Thursday's live chat, you have to be a Streamlink subscriber.
Again, you can get in and try it out for 7 bucks, and of course get back out if you decide it's not worth it — but when we're dealing with a media outlet like Coast, the numbers talk. Your modest investment can be of much greater assistance to us than you may realize.
If our upcoming appearance as a Streamlink chat guest leads to a batch of new subscriptions coming in, that makes a powerful, unstoppable political statement.
Our allies in the Coast management can then make a convincing case for why we should be a more regularly-appearing guest than we have been before.
When you care enough to "vote with your wallet", it tells the suits you would like to see more positive, uplifting material appear on the show, since we've never wavered from that viewpoint.
Send the immediate Coast staff off an email — [email protected], [email protected], [email protected], [email protected], [email protected], [email protected] and [email protected]
— and let them know WHY you are subscribing!
Ultimately this is the best public community forum we have available at this time. It's already there and waiting to be used. We need to send a clear message about what we'd like to see in it!
Your gift will very likely expedite our return to the airwaves, and quite honestly George Noory is the best interviewer we've ever worked with thus far. (We have never been on the Jeff Rense show but would love to have the opportunity.)
George draws material out of his guests like no one else, and with Streamlink you can go back and hear our own recent appearance as it came through in real time.
Everyone was blown away by the speed and precision with which we danced through a wide variety of different topics and yet managed to weave it all together into a cohesive whole. Hearing it over the speakers is an altogether different experience than reading the transcript!
GET INVOLVED!
We do type circa 85 WPM, so there is plenty of time for some very interesting material to come through in this Thursday's one-hour live chat. Many guests can only keep up that intensity for a half-hour, but we've signed up for the full hour.
We will serve to our very best ability and try to answer as many different types of questions as possible. Your voice can help keep us on a positive track and avoid veering into endless detours and repetitions — you can share your own viewpoints about what we've done as certain issues come up in the chat.
Our showtime is also early enough that you don't have to wipe yourself out staying up all night just to be a part of the group energy field that we will have created!
Given the recent Japanese earthquakes and nuclear disaster that occurred the day before the July 17th "Fire the Grid" event, with toxic waste pouring into the Pacific Ocean, from the largest reactor in the world, it's also safe to say that the 'energy' needs an additional push.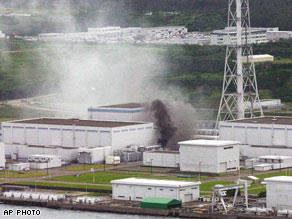 There's talk of another 'inside job' like 9/11 being cooked up for political expediency. We highly doubt it's going to amount to anything, and this is one of a variety of ways we can help set our intention to insure that the frequency has risen sufficiently enough that these types of things will not come to pass. [Most importantly we strive to live our lives with an open heart.]
If we all converge on that forum, we can help synchronize consciousness and keep the positive momentum going. As we said before, single meditations are not the 'be all and end all,' but there is very real science to support how much they can help in short-term intervals.
We hope to make this 'common knowledge' with the release of our CONVERGENCE film, but right now is a darn good time to be putting it into practice — on a daily, ongoing basis!
We will, of course, continue giving back to you for helping us — and everyone else!
We go live at 11PM Eastern time / 8PM Pacific, this Thursday.
Again, we recommend signing in a half-hour beforehand and chatting with the others. That way you won't miss out on being a part of the group!
If you would like to be involved, you can sign up for Streamlink at http://www.coasttocoastam.com.
With your help, we can send a powerful message to the higher-ups — and let them know that by public demand, we are more interested in hearing a positive and uplifting message than a fearful prognostication of doom and apocalypse!