Enjoy David's long-awaited comeback to Coast to Coast AM as a full-length guest, discussing the global initiation we are all moving through, how it is being generated by mysterious cosmic forces, and what we need to learn from it today!
UPDATED Next Morning with link and show description! Broken link on MP3 download fixed as well.
THE GLOBAL INITIATION
There is no question that we are experiencing a worldwide economic crisis. We can now correctly call it Great Depression II, or GDII.
In hindsight, this appears to have started with the dot-com collapse of 2000. It has dramatically accelerated since the subsequent, larger collapse of 2008.
It was announced this week that 35 percent of all Americans — one out of three adults — are being called and harassed by bill collectors for debts.
This is concentrated most strongly in the Southern and Western states, with nearly 45 percent of people in the largest Texas cities being pursued.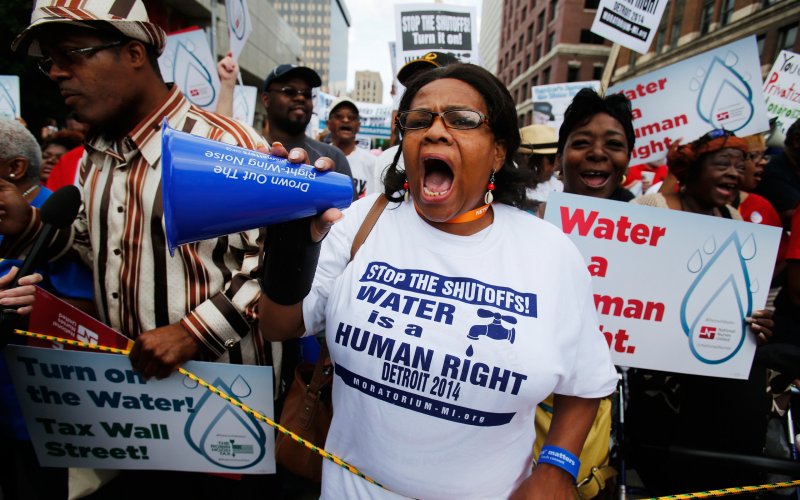 Additionally, 15,000 people in Detroit have now had their water turned off this week, with tens of thousands more threatened — but large corporations are being protected:
Detroit Shuts Off Water to Residents, But Not Businesses Who Owe Millions
OTHER RADIO SHOWS FOR YOU TO ENJOY AS WELL
In the meantime, if you want to hear more about the "big picture" I am describing here, I appeared on Coast for the first hour of June 4, 2014, during George's birthday bash:
http://www.coasttocoastam.com/show/2014/06/04
Although I was scheduled to talk about synchronicity, I ended up really going after the Cabal and the subject of the Alliance that is defeating them.
I also continued and extended this theme on "What in the World" with Richard Garner on Sirius XM Radio, as of June 20th, 2014. Do a right click and "Save As" to download the file.
[Note from webmaster dated July 31, 2014 at 7:00PM PDT: Link has now been fixed. Please right click and choose "Save As"]
https://divinecosmos.com/media/files/Wilcock_06-20-14_WITW.mp3
This show not only goes into the financial issues we are discussing here, and the international alliance that is working to solve them — it also discusses the fascinating subject of the breakaway civilization.
In the next day or two we will publish a separate article debuting a full-length Russian TV documentary, featuring Wilcock and Fulford, that discusses these banker suicides — and much more.
This will be in full, accurate English subtitles — and we will also upgrade the subtitles on our previous Russian appearances as well.
ANCIENT ALIENS
Right now I have to dash to prepare for the next Ancient Aliens taping. In case you haven't been watching, you can see me in almost every new episode since October 2013.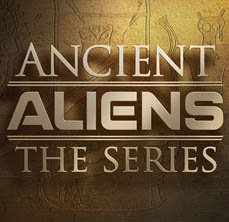 This is one of several key, intersecting factors that have made my schedule far more crowded since the beginning of the year.
It seems like every time I get a break, we have another taping — since those are the only times I have available.
Thus, even though this site has been updated very infrequently — and for that I apologize — I have been working non-stop.
WHISTLEBLOWER
I am also proud to announce that we are soon going to debut a new, second TV show that I will be hosting on Gaiam TV.
This show is called Whistleblower, where I interview key insiders and truth pioneers — rather than the documentary style I use in Wisdom Teachings.
We have built an enormous, gorgeous cinematic set for this new show, which has significantly increased our production value.
I just wrapped the 81st episode of Wisdom Teachings in Boulder this past week — and over 70 of them are already available on Gaiam TV.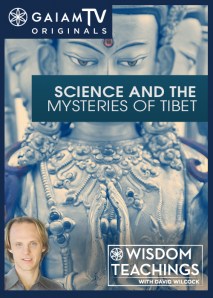 Much of the best material from my books and conferences is now being released, a half hour a week, and it's all available for 9.95 a month.
The basic monthly fee lets you see my existing show as well as Whistleblower, once it launches.
It also includes other great original programs — including George Noory's show, many wonderful interviews by Regina Meredith, a wealth of spiritual films and the full collection of Gaiam exercise videos — for yoga, tai chi, fitness and more.
I feel that a hundred-dollar Roku box is an essential element to a Gaiam subscription, as you can pop through everything as easily and effortlessly as Netflix, and watch it on your big screen.
Now that I've got a Roku box, I just sit down, fire it up and it works — just like watching a movie.
You can sign up for a free 10-day trial, with full access to all 70-plus episodes now out there, at wisdomteachings.com.

UPCOMING CONFERENCES
I have been so busy with juggling three full-time TV shows — Ancient Aliens, Wisdom Teachings and Whistleblower — that I have seriously dropped the ball here, and I do apologize.
We have also done a great deal of work in getting the Convergence film script, with the CONTACT screenwriter Jim Hart, to its final draft.
Things have finally cleared up enough, as these new initiatives move forward, that I can settle into a groove — and I intend to post a lot more often!
In the meantime, I have two great conferences coming up: Contact in the Desert and a special edition of the Conscious Life Expo.
Contact in the Desert is arguably now the biggest, best event of its kind, out in Joshua Tree next weekend. I have multiple events there. Check it out!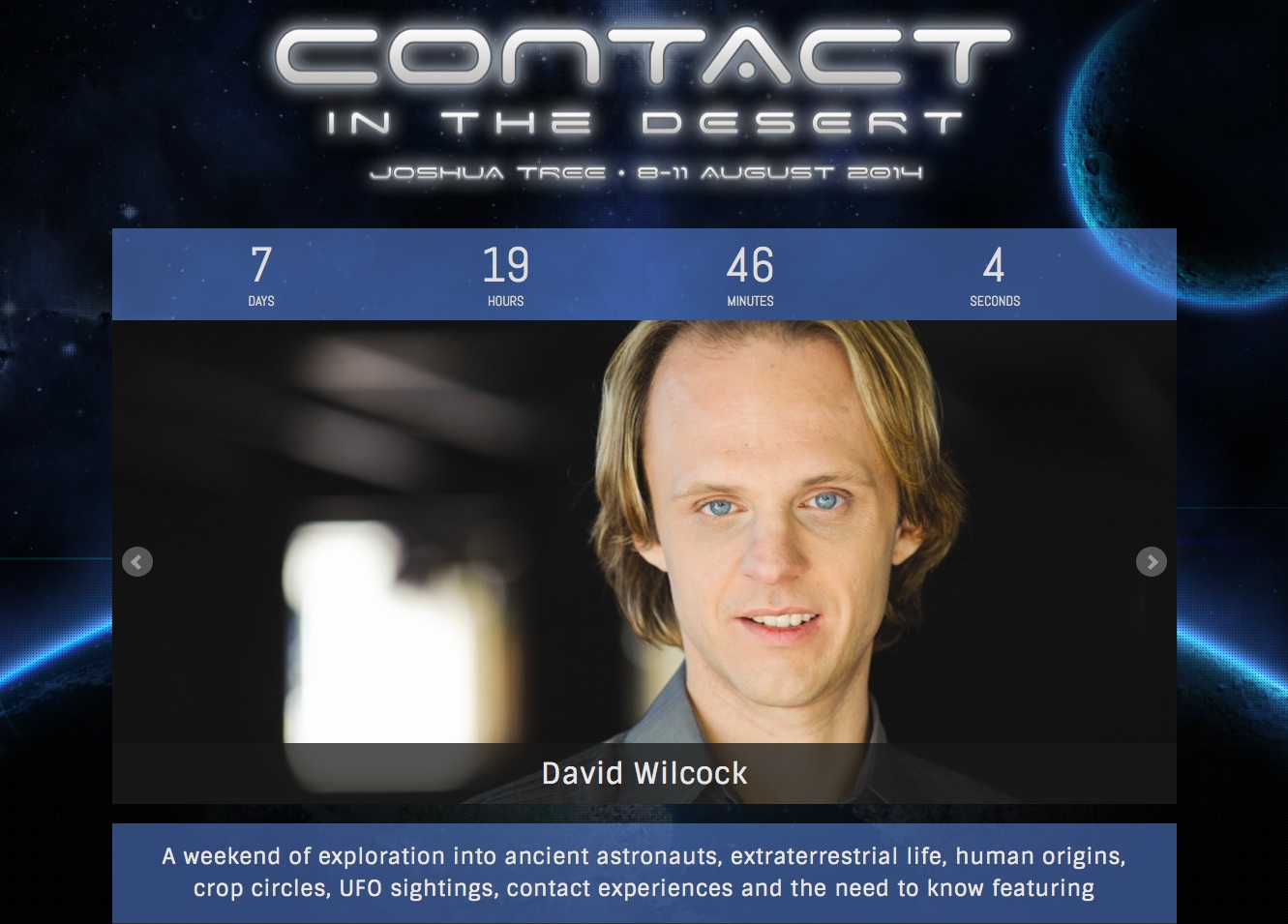 Also, on August 23rd, I will be doing a full-day event at the LAX Hilton Hotel with the producers of Conscious Life Expo.
Both of these appearances will focus on the subject of Ascension — the Tibetan Rainbow Body — and how this knowledge applies to us today.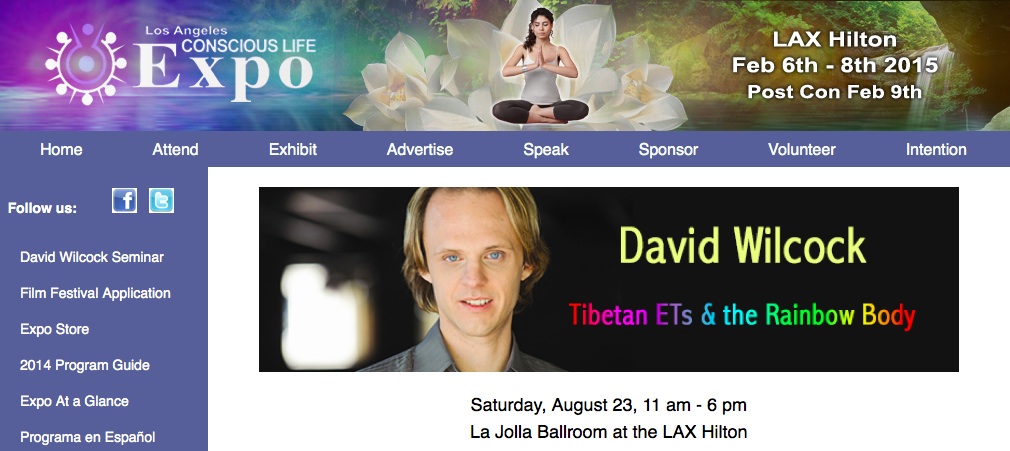 Additionally, the most recent half-hour episodes of Wisdom Teachings all cover the Tibetan Rainbow Body as well, in a fascinating eight-part miniseries.
That's it for now… I have two hours to finish cramming for the next taping!
We will be launching the new Russian video and the subtitles-upgraded earlier versions very soon. Thanks again for all your support!
UPDATE NEXT MORNING: LINK AND SHOW DESCRIPTION
Last night's two-hour show came together very well. One trusted associate said it was "one of the best" Coast shows he's ever heard.
Here is the link and description that was posted on Coast's website. We intend to have the whole show transcribed and posted here soon.
David Wilcock on Coast — Cycles and Reincarnation (July 31, 2014)
Date: 07-31-14
Host: George Noory
"The universe is way more mysterious and interesting than we've given it credit for…we're dealing with a reality of cosmic consciousness…and awareness as the progenitor of reality and matter," he remarked.
History repeats itself in very precise ways, so events that happened before will play out again in different time cycles, he suggested.
Not only are events repeating, "but it appears that the people themselves are actually reincarnating," he continued, adding that he believes Hitler was a reincarnation of the Carthaginian general Hannibal.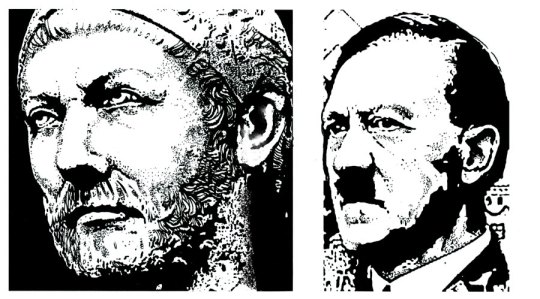 In order to speed up the evolutionary process, there was a veil created in humans between the conscious and super-conscious mind, and this allowed for a part of the universe to become self-aware and declare itself separate, Wilcock explained.
This opens the door for evil, which is akin to a child rebelling against parental rules, he outlined.
"But the thing is, the cosmic plan never allows for the negative to succeed," he said, noting that there's a blueprint for soul evolution known as the 'Hero's Journey' (delineated by Joseph Campbell).
Once people have ascended, they'll have such abilities as telekinesis, levitation and mind reading, Wilcock mused.